Estonia is marching on as one of Europe's leading creative forces within the industry, Tiffany Pritchard reports.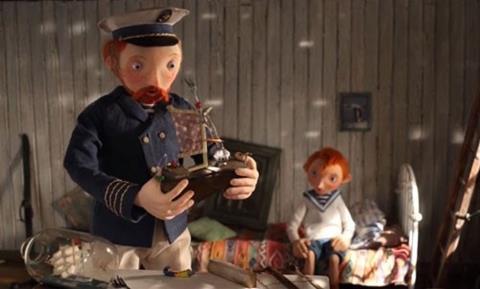 Estonia's long history of animation dates back to the early 1930s with a more experimental approach that is still practiced today.
With current studios including A Film Estonia, Joonisfilm, and Nukufilm as well as the Black Nights Film Festival's sub strand Animation Dreams - Estonia is marching on as one of Europe's leading creative forces within the industry.
Animation Dreams
The independently run festival operates as a sub-strand under the Black Nights Film Festival from Nov 18-22.
International works are presented in the Main competition, Student competition and the Panorama section which will feature the World Premiere of Jurgis Krason's The Face (Latvia).
Estonian artists are highlighted in the New Estonian section that features nine shorts including Chintis Lundgren's award-winning Life with Herman H Rott and Ulo Pikkov's Zebra and All The Curtains of My Life that uses photography in an animation-documentary format.
The awards will be announced on Saturday (Nov 21).
Other events include the Silent Movie Night where new music will be enhanced by video art, short movie and video game animation.
"Animation in Estonia is still very much experimental, combining 2D and 3D styles generally shown in short films. This is generally because of budget restrictions - but many of these are shown on Estonia's public broadcasting station," said the Animation Dreams' programmer Mari-Liis Rebane.
A Film Estonia
Established in 1994 - the production house focuses on hand-drawn and computer animation, and has received critical acclaim for its series Lotte that centres around a doll-like character adored by families across Estonia.
NukuFilm
One of the world's leading stop-animation companies, NukuFilm was one of the few animation houses in Eastern Europe that masterfully withstood the fall of communism through private investment.
Its upcoming films are the Oscar long-listed short The Master and the upcoming Ireland/ Estonia co-production Morten on the Ship of Fools voiced by Brendan Gleeson, Ciaran Hinds, Pauline McLynn as well as comedians Jason Byrne, Tommy Tiernan and Neil Delamere.