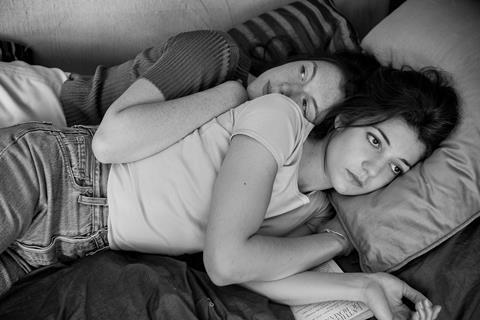 The entertainment and media industry is expected to economically underperform over the next few years, according to Amber Price of PricewaterhouseCoopers (PwC)
She was speaking on a panel at Black Night's Estonian EU Presidency Conference on Monday (27 Nov) in Tallinn.
The company's Global Entertainment and Media Outlook (2017-2021) findings, announced earlier in June, project that the entertainment and media industry's compound annual growth rate (CAGR) is expected to grow at 4.2% in the next five years, compared to the global GDP which is expected to rise to 5.6% by the end of the year.
In a separate panel within the conference, AudioVisual Observatory's head of market information Gilles Fontaine also highlighted a downturn in the market, noting that research showed fewer Europeans going to the cinema or spending money on transactional video on demand purchases.
New Business Models
Despite the challenging statistics, Efe Cakarel, founder and CEO of MUBI, said the streaming site had found success by finding a gap in the market.
Comparing MUBI to Amazon or Netflix, Cakarel said its curated programme that offers subscribers 30 arthouse films for 30 days was unique enough to not only rapidly expand its subscriber base, but to also enable the company to invest in theatrical acquisitions such as The Happiest Day In The Life Of Olli Mäki and Philippe Garrel's Lover For A Day (pictured) that premiered in Cannes.
"The big-scale guys can't satisfy everyone," said Cakarel. "Netflix will spend $7 billion on content this year. But I think how difficult it is to find a single film on their site. I end up watching episodes of Narcos again and again. So we can't replace them, but we can complement them."
He also talked up their transparent business model, which openly shares data with rights holders, along with producers and film studios (unlike Netflix, for example).
"Sharing data gets us closer to the producer and the companies we do deals with," added Cakarel. "They are then more inclined to deals with us. Plus it's important for us to share – it will help the eco-system, we will produce more relevant films globally."
Cakarel also mentioned MUBI's knowledgeable fanbase, who after the announcement of Cannes' competition line-up suggested the most anticipated films would be The Square and The Killing of a Sacred Deer.
By closely following its subscribers' word of mouth suggestions, Cakarel said they don't need to rely on the standard acquisition process whereby they must attend screenings and meetings at the market before buying a film.
What's Ahead
Eric Stein, founder of Impact Global Media, noted a shift in deal-making with streaming outlets now acquiring films globally rather than by individual territories.
Stein warned that Google and Apple's moving into content will have a major impact on the industry, along with the emergence of platforms that group a collection of streaming sites on one channel.
"The business is fragmented. We are just starting this transition of consolidating platforms – we are looking at user interface and the accessing of content points. It will look something like consumers paying around $15 for a linear channel that will have Hulu, Netflix and Mubi and maybe another 15 channels.
Price concluded that tomorrow's companies must be focused on getting to know their consumers, and making it a great end user experience which relies on analysis of data. She used Netflix as an example of using artificial intelligence to drive creativity and better understand what consumers wanted.