Five-year support initiative to launch in April; comes on eve of Berlinale's NATIVe programme.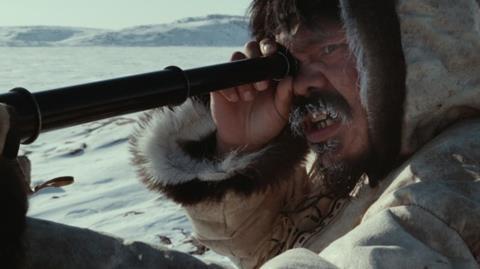 Canada's national support body for the audiovisual industry has taken steps to address inequality in front of and behind the camera after its November declaration on gender parity.
Under new measures announced on Tuesday, Telefilm Canada has pledged to boost its annual commitment from April to C$4m (roughly $3.1m USD at time of writing) over the next five years in support of feature production and marketing financing for indigenous talent.
In addition to that pledge, the body will create a jury process with indigenous representation for project recommendations and said it had committed itself to hiring staff from indigenous communities.
"It is clear that we need to do more to support the impressive breadth of Indigenous talent in our country," Telefilm Canada executive director Carolle Brabant said.

"And in terms of demand, Canada's Indigenous population is young and growing fast. As well, with greater desire amongst audiences for quality content on different platforms, there is growing interest in Indigenous content, nationally and internationally.
"Following the successful consultation process for our gender parity initiatives, we took the same collaborative approach with the Indigenous community.

"The talks are very positive. We've been talking to creators from across the country, and we're grateful for the support of our Indigenous Micro-Budget Production Program partners. Next, we will be meeting with filmmakers during the upcoming Berlin International Film Festival NATIVe programme."
NATIVe programme selection Maliglutit (Searchers) is pictured.