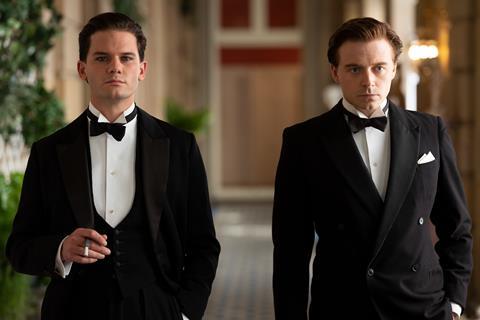 Vertigo Releasing has acquired UK and Ireland rights to Terence Davies' Siegfried Sassoon biopic Benediction from UK sales outfit Bankside Films, ahead of its world premiere at the Toronto International Film Festival.
Vertigo has also secured rights for Australia and New Zealand, where Rialto Distribution will handle the feature as part of an ongoing partnership between the two companies. A wide theatrical release is being planned for early 2022.
Dunkirk and Fighting With My Family star Jack Lowden plays First World War poet and soldier Sassoon in the period drama, which explores his turbulent life as he turned from being decorated for his bravery to becoming a vocal critic of the war – all while coming to terms with his homosexuality.
Peter Capaldi plays Sassoon in his later years and the cast also includes Simon Russell Beale and Jeremy Irvine.
UK filmmaker Davies wrote and directed the feature that will also play in competition at the San Sebastian Film Festival later this month.
The film was three days from beginning production when lockdown hit in March 2020 and it ended up shooting for seven weeks from mid-September on location in the UK's West Midlands.
The producer is Michael Elliott of Emu Films, whose recent credits include Steve McQueen's Small Axe films, and is financed by the BFI, BBC Film, Creative England, Myra Entertainment and LipSync.
The executive producers are the BFI's Lizzie Francke, BBC Film's Rose Garnett, Creative England's Paul Ashton, Myra's Margarethe Baillou, Emu Films' John Taylor, Walli Ullah and Jim Mooney, LipSync's and Norman Merry and Peter Hampden, and Lowden for Reiver Pictures.