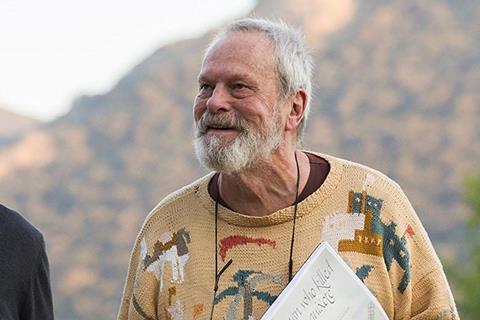 Director Terry Gilliam will receive the annual Auteur Award at this year's Raindance Film Festival (Sept 26 – Oct 7).
Gilliam will be presented with the accolade by Raindance founder Elliot Grove at a ceremony in The Dorchester on August 22. The full festival programme will be announced that morning at Vue West End.
Gilliam's most recent film The Man Who Killed Don Quixote premiered at this year's Cannes Film Festival.
His other films include Monty Python And The Holy Grail, Monty Python's The Meaning Of Life, Time Bandits, and Brazil.
Last year's auteur award recipient was Guy Ritchie.
Gilliam said: "Raindance has been disrupting the status quo since day dot, championing a future generation of strange and wonderful filmmakers for 26 years now - a job well done. The film industry needs the creativity and controversy Raindance provides. So it goes without saying, I'm incredibly proud to be the recipient of The Auteur Award - long may we continue!"
Grove added: "Terry has had, and continues to have, an outstanding forty four year career, magicking amazing visual stories from practically nowhere. He's been a supporter of Raindance from the very beginning and we're thrilled to be able to honor and celebrate his contribution to UK film."