Thailand hosted a record number of international feature film productions in 2017.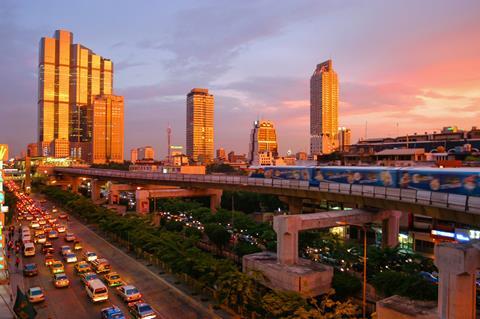 The country attracted 80 projects, a significant increase on last year's number of 50. The previous record was 67 in 2013.
Thailand launched a 15-20% film tax incentive for productions that spend at least $1.5m in May 2016. Since then, two productions have utilised the incentive, and the country's film office expects this figure to rise in 2018.
The two productions to use the incentive in 2017 were - Tony Jaa-starring action thriller Triple Threat, a US-China-Thailand co-pro, and Seth Green's US comedy-drama Changeland.
"We have worked hard in 2017 to spread the message throughout the industry that Thailand not only offers great locations, fantastic crews, and incredible value, but also that we now have an incentive, based on a straightforward cash rebate. We are confident that next year we will see a number of productions taking advantage of the incentive," commented Worateera Suvarnsorn, director of the Thailand Film Office.
Of the 730 productions that visited Thailand in 2017, including TV and advertising, 52 were from the UK (a record figure), 65 were from China (matching the 2016 number), and Japan brought 130 (up from 117 last year).
"Over the last few years, we have concentrated particularly on the promotion of Thailand as a location for international feature films, through our attendance at events like Cannes, AFM, and Filmart. It is gratifying to see that this has had a positive effect," added Suvarnsorn.