The Thai government has approved a rebate for international productions that spend at least $1.5m.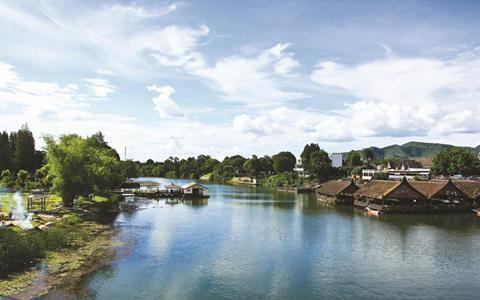 Thailand has finally secured government approval for production incentives in the form of a 15-20% cash rebate on qualifying local spend.
Expected to kick in from January 2017, the incentive offers a 15% rebate on international productions that spend at least $1.5m in the country, with a yet-to-be determined upper limit to prevent a single big-budget production from emptying the pot.
An additional 3% is available for films that use key Thai cast or crew when shooting in the country and a further 2% for films that have particular value in promoting Thailand.
Thailand's deputy prime minister Tanasak Patimapragorn and Minister of Tourism and Sports Kobkarn Wattanavrangkul were both in Cannes to announce the incentive. "We've been working very hard to come up with this scheme and we hope you'll look at Thailand in a new light. We're committed to making our country a dream destination for everybody," said Wattanavrangkul.
Thailand is already one of Asia's most popular filming locations – recent productions to shoot in the country include The Mechanic and Chinese thriller Battle Of Memories – but has been facing competition from countries that offer incentives such as Australia and Malaysia.
The Thai government has been working on an incentives scheme for several years. The new incentive will be managed by the Thailand Film Office, working with the Ministry of Tourism and Sports, Ministry of Finance and Ministry of Commerce.
In 2015, a total of 63 feature films shot in Thailand compared to 41 the previous year. Nine features have filmed in Thailand in the first three months of 2016.