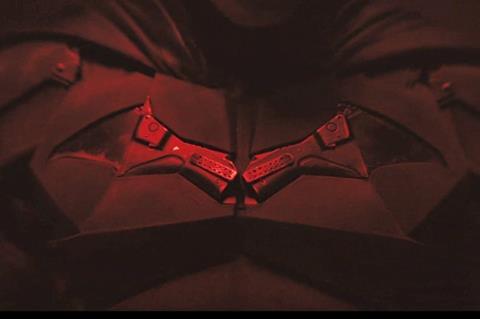 Production in the UK on The Batman starring Robert Pattinson has been paused after the British star reportedly tested positive for Covid-19.
Shooting at Warner Bros Leavesden resumed days ago following a five-month stoppage due to the pandemic lockdown.
Warner Bros did not comment on reports that it was Pattison who tested positive, as first reported in Vanity Fair.
The length of the production halt depends on how integral the infected person is to the production and how much longer they need to self-isolate.
If it is the lead actor, Pattinson will need around 10 days, which means The Batman cannot resume until mid-September. There are approximately three months of shooting to go.
A spokesperson for Warner Bros issued the following statement on Thursday (September 3), before the Vanity Fair report: "A member of 'The Batman' production has tested positive for Covid-19, and is isolating in accordance with established protocols. Filming is temporarily paused."
The latest iteration of the superhero tale features some of the Caped Crusader's most familiar adversaries – The Riddler, the Penguin and Catwoman – and is something of an origins story with regard to their character development.
Paul Dano plays The Riddler, Zoë Kravitz Catwoman, and Colin Farrell The Penguin. Rounding out the key cast are Andy Serkis, Jeffrey Wright, and John Turturro.
The Batman is scheduled to open on October 1, 2021. It was unclear at time of writing if Warner Bros will stick to that date given the delay to production.