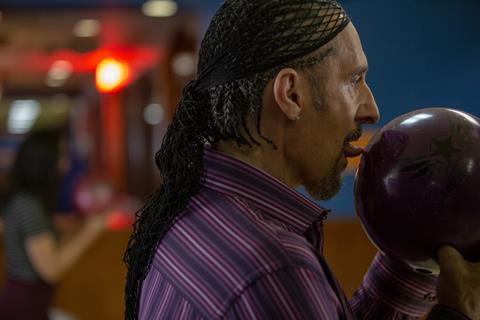 Screen Media has acquired all North American rights to John Turturro's The Jesus Rolls featuring the notorious character Jesus Quintana from The Big Lebowski.
Turturro wrote, directed and stars in the eagerly awaited spin-off (formerly Going Places), in which a trio of misfits go on the run when they make enemies with a gun-toting hairdresser.
Bobby Cannavale and Audrey Tautou also star with Jon Hamm, Susan Sarandon and Pete Davidson. Screen Media plans a release in early 2020, and Cornerstone Films handles international sales.
Robert Salerno, John Penotti, Fernando Sulichin, Sidney Kimmel, and Paul-Dominique Win Vacharasinthu serve as producers on The Jesus Rolls, while Max Arvelaiz, Lawrence Kopeikin, Michael Lewis, Bruce Toll and Robert S. Wilson are executive producers.
Bowling ace Quintana, he of the prodigious tongue and foul-mouthed, insulting demeanour, first appeared in the Coen brothers' cult classic The Big Lebowski in 1998.
"It feels like a good time to release a transgressive film about the stupidity of men who try and fail and try better to understand and penetrate the mystery of women," said Turturro. "I look forward to working with Screen Media and bring our work and the character of the Jesus to American audiences."
"It's an honor to be working with John Turturro again," said Seth Needle, senior vice-president of worldwide acquisitions at Screen Media. "His passion for storytelling and character building is unparalleled, so it goes without saying that people should be excited for the Jesus."
Needle negotiated the deal with ICM Partners on behalf of the filmmakers.
Screen Media recently acquired North American rights to Charlie Lightening and Gavin Fitzgerald's feature documentary Liam Gallagher: As It Was, which launched in the Cannes Market last month; the Alec Baldwin-produced crime thriller Crown Vic, which premiered at this year's Tribeca Film Festival; and worldwide rights to the sci-fi-horror anthology film Portals.