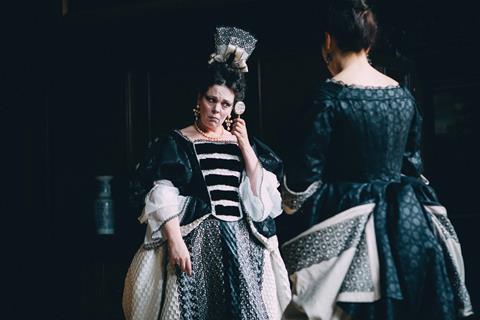 Hot on the heels of his BAFTA win as co-writer of The Favourite, Tony McNamara has landed a series order for his historical drama TV project The Great from US streamer Hulu.
McNamara, who won the original screenplay Bafta with co-writer Deborah Davis, with whom he is also nominated for an Oscar, is creator and writer of the series, set to star Elle Fanning and Nicholas Hoult.
Produced by Media Rights Capital (MRC), the series is described by Hulu as "a genre bending, anti-historical ride through eighteenth century Russia" following the "comic rise" of Catherine the Great to the peak of her power as Empress of Russia.
McNamara will serve as executive producer along with Marian Macgowan, Thruline Entertainment's Josh Kesselman and Ron West, Echo Lake Entertainment's Brittany Kahan Ward, Doug Mankoff and Andrew Spaulding, Fanning and Matt Shakman, who also directed the pilot.
At the Television Critics Association (TCA) press tour in Los Angeles this week, Hulu also announced a series order for Reprisal, a revenge drama created and written by Josh Corbin and starring Mad Men's Abigail Spencer. The series is produced by A+E Studios in association with The Littlefield Company.
Hulu - whose other upcoming original series include Little Fires Everywhere, from Reese Witherspoon and Kerry Washington, and the new series version of Four Weddings And A Funeral from writer-producer Mindy Kaling – increased its subscriber count to 25m last year.
Hulu is expected to increase its original programming output, and perhaps expand into international markets, when Disney's acquisition of 20th Century Fox's film and TV assets closes and makes Disney the owner of 60% of Hulu. Comcast currently owns another 30% of the streaming service and AT&T the remaining 10%.
Making the TCA announcements, Hulu's senior vice-president of originals Craig Erwich said: "Hulu is taking big swings on bold and brand-defining stories that reflect the culture and inspire conversation. The series and films we're presenting today come from many of the biggest storytellers and fresh new voices in entertainment, and reflect why Hulu is a home for creators to do their very best work."