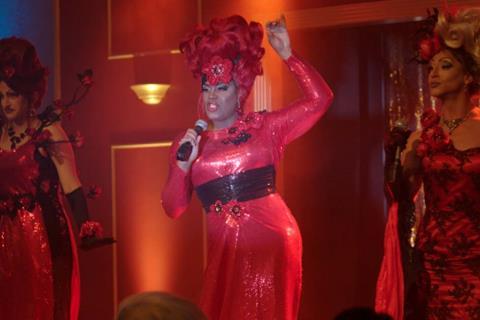 As cinemas begin to reopen again in many territories, Screen is tracking which films are being released in key territories each week.
UK and Ireland, opening Friday July 24
Without major studio tentpoles driving audiences to cinemas, takings in the UK and Ireland remain low compared to pre-lockdown and were up just 1.8% last weekend despite a 27% increase in reopened sites.
But a raft of independent features and the re-release of a fantasy blockbuster may translate into a stronger weekend, as exhibitors hope to see audience confidence grow in returning to cinemas.
Altitude's Stage Mother leads the new titles, opening in around 120 locations. The drama stars Jacki Weaver as a Texas choirmaster who moves to San Francisco to save her dead son's drag club. Lucy Liu and Adrian Grenier also star in the film, which is directed by Thom Fitzgerald and won the audience award at Palm Springs.
Vertigo Releasing's Saint Frances is set to open in 105 locations. Marking the feature directorial debut of Alex Thompson and starring Kelly O'Sullivan, who also wrote the script, Saint Frances centres on a waitress who rethinks her life after being charged with the care of a young girl. The film won the audience award and special jury award at SXSW 2019.
Warner Bros will re-release an extended version of Lord Of The Rings: The Fellowship Of The Ring in more than 100 locations. The original cut of the film was first released in December 2001. It continues a trend by the studios to use their back catalogue during a lean period for new releases and has seen Disney top the box office with a restored edition of Star Wars: The Empire Strikes Back. Warner Bros broke into the top 10 last week with re-releases of Harry Potter And The Chamber Of Secrets and the most recent remake of A Star Is Born.
Modern Films will release Marco Bellocchio's The Traitor in 14 locations before rolling out to Curzon sites next week. It will also be available to watch through more than 20 virtual screening rooms, where the revenue is split between the distributor and independent cinemas. The film centres on the first mafia boss informant in 1980s Sicily and received its world premiere in Competition at Cannes. In May, the film won six prizes at Italy's David di Donatello Awards, including best film.
Parkland Entertainment will release Latvian war film The Rifleman into 14 sites and is looking to add sites following a number of pre-booked sell-out shows. The film, directed by Dzintars Dreibergs, proved the biggest box office hit in its native Latvia in more than 30 years when released in November.
Los Angeles-based Vertical Entertainment will release gangster drama The Big Ugly in around 10 sites. Directed by Scott Wiper, it marks the first film produced by Vinnie Jones through their 4G Vision outfit. Jones also stars as a London gangster who travels to West Virginia and clashes with local criminals after his girlfriend goes missing.
Curzon is releasing the black and white version of Oscar-winner Parasite in a single location this weekend – the Curzon Mayfair – before taking it wide to around 100 sites from July 31.
Last weekend's chart was topped by Disney's Onward and The Empire Strikes Back, while Signature Entertainment's family animation Dreambuilders led the new openers.
France, opening Wednesday July 22
France's reduced Covid-19 era box office has been buoyed by a steady stream of local films in the first month of cinemas reopening from June 22. This is tailing off, however, as the country enters its peak summer holiday weeks.
Just one new French film was released on July 22, in the shape of mother-teen daughter comedy Adorables for Orange Studio Cinéma and UGC Distribution. The only US title was The King Of Staten Island for UPI France.
The other releases comprised Hong King martial arts sequel IP Man 4: The Finale (Eurozoom), Spanish-French drama Madre (Le Pacte), which premiered in Venice Horizons last year; German thriller Lands Of Murders (KMBO), Spanish sci-fi comedy Tiempo Después (Tamasa Distribution), Israeli comedy Born In Jerusalem And Still Alive and Albanian thriller The Delegation (Next Film Distribution).
The other releases were classic titles Flowers of Shanghai (1998), High Hopes (2011) and The Garden Of The Finzi-Continis (1970).
In the backdrop, French productions having been reaping the benefits of a lack of US studio titles in recent weeks and playing an important part in getting spectators through the door.
According to data supplied by France's CBO Box Office for the week up to July 21, French comedy Divorce Club topped the charts for SND, with a gross of roughly $1.9m for one week on release, followed by the only US studio film in the mix Scoob! with a rough gross of $1.2m for two weeks on release.
They were followed by new releases by Tout Simplement Noir ($1.2m) Summer of 85 ($1m) and family film The Fantastic Journey of Margot & Marguerite ($461,000).
Germany, opening Thursday July 23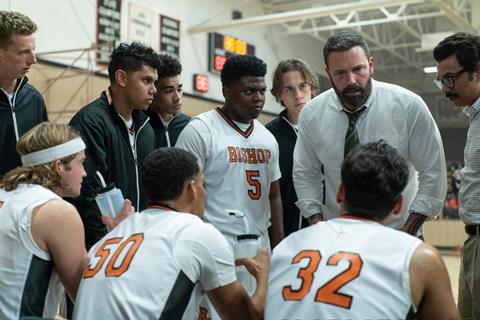 Twelve films opened in German cinemas on Thursday (23 July), with only one title - Gavin O'Connor's sports drama The Way Back (Warner) – coming from a US major studio.
Leonine released historical drama The Current War, starring Benedict Cumberbatch and Michael Shannon as the rivals Thomas Edison and George Westinghouse, while horror fans could choose between Keith Thomas' The Vigil (Wild Bunch), Bartosz Konopka's medieval drama Sword Of God (Drop-Out Cinema) and Lars Damoiseaux's zombie gorefest Yummy (Kinostar). Studiocanal released French family comedy 10 Jours Sans Maman.
This week's line-up of arthouse titles includes Simona Kostova's feature debut Thirty (Déjà-vu Film), Swedish filmmaker Levan Akin's award-winning drama And Then We Danced (Salzgeber) and Uisenma Borchu's German-Mongolian drama Black Milk, which was first shown in the Panorama section at this year's Berlinale. There are also three documentaries: Reiner Moritz's portrait of the composer Anton Bruckner (Arsenal), Richard Ladkani's Sea Of Shadows (Camino), and Robert Minervini's What You Gonna Do When The World's On Fire? (Grandfilm).
Italy, opening Thursday July 23
Three titles were released on Thursday in Italy. First up is Yim Soon-rye's 2018 Korean drama Little Forest, a relatively last-minute release from Tucker Film, which centres on a girl returning to the countryside after having a hard life in the city.
There's also low budget Italian drama The Lamb (Articolture), the feature debut of Mario Piredda, which tells the story of a young woman looking for an estranged relative to save the life of her father.
Finally, there's Love Under House Arrest (Adler Entertainment), an Italian romantic comedy about an ordinary guy falling in love with a femme fatale under house arrest. The second film from Emiliano Corapi, its already received a VoD release during lockdown.