Tarantino's Western followed by The Revenant and The Danish Girl.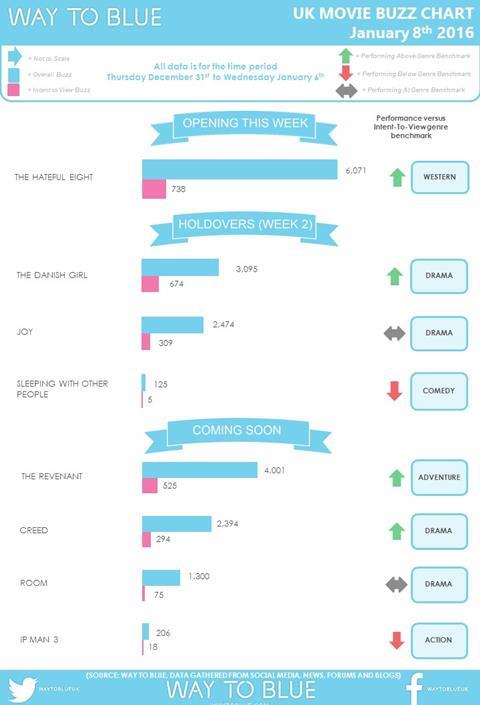 Quentin Tarantino's The Hateful Eight tops this week's UK buzz charts, via analysis firm Way to Blue, with 6,800 comments across social media, news, forums, and blogs.
Just over 10% of these mentions expressed "intent-to-view," meaning a potential for continued interest at the box office.
Moving into their second week in theatres, The Danish Girl led the pack with 3,760 mentions, followed by the Jennifer Lawrence-vehicle Joy with 2,780.
Next week ushers in some heavyweights already cleaning up at awards season. The Revenant currently has 4,500 comments, followed by Creed with nearly 2,700.
Room is next with 1,300 mentions; while Ip Man 3 clocked 200.