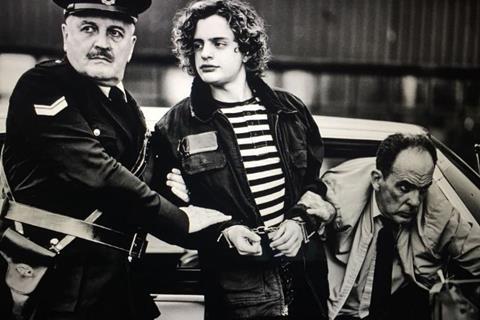 The Orchard has acquired North American rights to Argentinian crime drama El Angel following its well received premiere in Cannes in Un Certain Regard last month.
Luis Ortega directed the feature from Pedro and Agustin Almodovar and K&S Films starring newcomer Lorenzo Ferro as Carlos Robledo Puch, the serial killer whose theft and murder spree in the early 1970s terrorised Buenos Aires.
Puch remains in jail after more than 45 years and is the longest-serving prisoner in Argentina's penal history.
Chino Darin, Mercedes Moran, Daniel Fanego, Neruda star Luis Gnecco, Peter Lanzani, and Cecilia Roth round out the key cast.
The Orchard will release El Angel later this year. The distributor acquired Directors' Fortnight opener Birds Of Passage in Cannes, and just released Sundance hit American Animals, which is acquired with MoviePass Ventures.
"I'm really excited to release El Angel in the U.S., where I spent part of my childhood," Ortega said. "A lot of the inspiration for the film was drawn from my experience growing up there. I find it really important to get this film across to the North American audience.
"While writing this story of a kid thief turned killer, I was thinking it shouldn't be a vicious film but rather something beautiful, like a gift to the audience. I decided this was the best way to present such a delicate subject, in order to understand it from another perspective."
"Luis Ortega's debut film is a visually stunning, charismatic, fun and shocking experience that kept us rapt with attention at Cannes," The Orchard executive vice-president of film and TV Paul Davidson said. "El Angel is a movie domestic audiences will be clamoring to see, and we are thrilled to be a part of distributing it."
The Orchard's Danielle DiGiacomo brokered the deal with Film Factory's Vicente Canales.