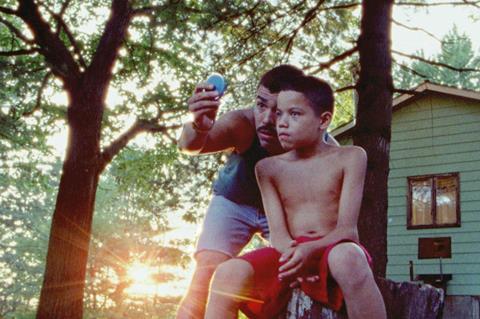 The Orchard has acquired North American rights to We The Animals following its recent world premiere in Sundance where it won the NEXT Innovator Award.
The distributor plans a theatrical release this year on Jeremiah Zagar's coming-of-age film about three boys growing up in rural New York.
Zagar and Dan Kitrosser adapted the script from Justin Torres' debut novel for the same name. The cast of newcomers includes Evan Rosado, Isaiah Kristian and Josiah Gabriel, in addition to Raúl Castillo and Sheila Vand.
Cinereach financed the film and produced with Public Record.
"With We The Animals, Jeremiah has masterfully created a dream-like backdrop for a story of personal identity and family," Paul Davidson, The Orchard's executive vice-president for film and TV, said. "It is a captivating, magnetic film that deserves to be seen in theaters and we are proud to be a part of making that happen."
"It's always been my dream to get this movie out in theaters as widely as possible, and I'm thrilled to work with The Orchard to make that happen. I think they're the perfect partner for this film," Zagar said.
Danielle DiGiacomo, vice-president of acquisitions for The Orchard, brokered the deal with Eric Sloss of Cinetic Media.