Alejandro G. Iñárritu's epic stars Leonardo DiCaprio.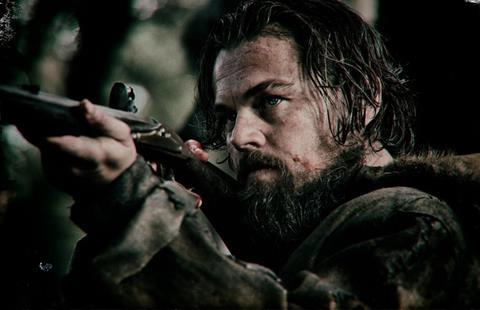 Twentieth Century Fox has announced that The Revenant will be released in UK cinemas on Jan 15, 2016.
Directed by Alejandro G. Iñárritu (Birdman) and starring Leonardo DiCaprio, Tom Hardy, Domhnall Gleeson and Will Poulter, the film is already generating awards buzz.
Inspired by true events, the film is set in the 1820s and centres on frontiersman Hugh Glass (DiCaprio), who seeks vengeance against those who left him for dead after a bear mauling, including his confidant John Fitzgerald (Hardy).
Based on the novel by Michael Punke, the screenplay is by Mark L. Smith and Alejandro G. Iñárritu.
Iñárritu is reunited with Oscar-winning DoP Emmanuel Lubezki (Birdman, Gravity).
Producers are Arnon Milchan, Steve Golin, Alejandro G. Iñárritu, Mary Parent, James W. Skotchdopole and Keith Redmon.
Executive producers are Brett Ratner, James Packer, Jennifer Davisson, David Kanter, Markus Barmettler and Philip Lee.
The original score is by Oscar-winning composer Ryuichi Sakamoto (The Last Emperor, Merry Christmas, Mr. Lawrence) andAlva Noto. Additional music is by Bryce Dessner, from US band The National.