Director Ruben Östlund making edits to Palme d'Or-winning film.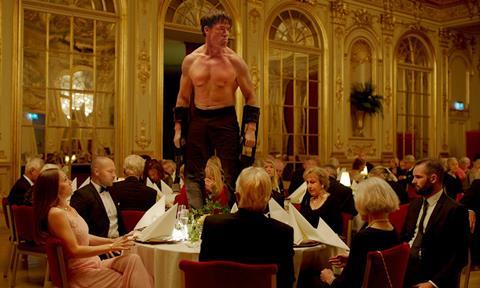 This year's Palme d'Or-winner at Cannes, The Square, has had its UK release date postponed.
According to UK distributor Curzon Artificial Eye, director Ruben Östlund is making minor edits to the version that played in Cannes, and as a result a finalised version of the film won't be available in time to furnish the campaign for its planned bow on August 25.
A new date is set to be announced by Curzon in due course.
However, the screening of the film as part of the Film4 Summer Screen season at Somerset House in London will go ahead as scheduled on August 16.
Swedish distributor TriArt Film confirmed to Screen that the Swedish release on August 25 will also go ahead as planned, and that they will distribute the final version including the new edits.
Sales agent The Coproduction Office also confirmed to Screen that no other territories would be affected.
At Cannes, after receiving his Palme d'Or, Östlund was forced to defend The Square's runtime of 142 minutes after being quizzed by reporters.
"Give me a break… We subject children to Harry Potter [and] that is over two and a half hours. We watch theatre that is over three hours long. Yes, I understand there is a certain time slot for distributors but really, I think it is silly," he said at the time.
It's not known if the new edits will affect the film's runtime.