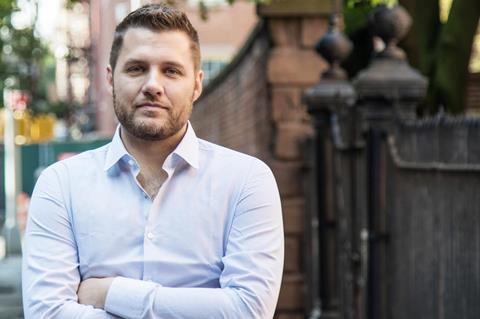 International bestseller The Subtle Art Of Not Giving A F*ck is to be adapted as a feature documentary by New Zealand's GFC Films and UK-based Universal Content Group.
Written by Mark Manson, the self-improvement book has sold more than 11 million copies since its release in September 2016 and argues that the relentless positivity of most self-help books is unhelpful and impractical.
The documentary will explore society's obsessions with the pursuit of happiness and will be led by Manson alongside the Disappointment Panda, a character from the book whose superpower is to tell people the harsh truth about themselves.
The feature is in pre-production ahead of a planned start of production this autumn and a 2021 release.
Lead producer is New Zealand's Matthew Metcalfe (McLaren, Beyond The Edge) for Auckland-based GFC Films and the documentary will be co-produced by Universal Content Group.
GFC recently partnered with Universal Picture Home Entertainment Content Group on a feature documentary about the Greenham Common protest camps titled Mothers Of The Revolution, which has been earmarked for release in autumn 2021.
GFC Films is also in post-production on documentaries We Need To Talk About A.I., from director Leanne Pooley, and Dawn Raid, directed by Oscar Kightley, about New Zealand hip-hop label Dawn Raid Entertainment.