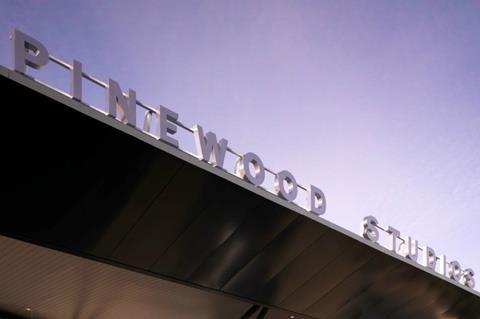 The Walt Disney Company is moving into the UK's Pinewood Studios in a long-term agreement that echoes Netflix's 10-year lease of the UK's Shepperton Studios, Pinewood's sister site.
Disney is taking all the stages, backlots and other production accommodation at Pinewood in Buckinghamshire, which is just outside London.
"It's wonderful to have Disney here at Pinewood," said Paul Golding, chairman of Pinewood Group in a statement. "They've been making great films with us for many years and the fact they want to shoot so many more here is testimony not only to the quality of the teams and infrastructure at Pinewood, but also to the British film industry as a whole."
Disney was considered the obvious contender to find a permanent UK facility. It has shot five Star Wars features in the UK since buying Lucasfilm, multiple Marvel movies, including The Eternals and, most recently, Black Widow, plus Cinderella, Beauty And The Beast and Mary Poppins Returns, which all shot at Shepperton. It also has Cruella, starring Emma Stone shooting at Shepperton — one of the last non-Netflix films likely to be filmed there for a while. Disney also now owns 20th Century Fox and will launch its Disney+ streaming service later this year.
In the last few months Pinewood has divested itself of its stake in Pinewood Atlanta and ended its Pinewood Malaysia partnership, partly to focus on its UK strategy.
Two of the UK's oldest and biggest studios have now effectively been four-walled for at least a decade by two US giants. The planned modernisation and expansion of Shepperton includes up to an additional 530,000 sq.ft of sound stage space but will not be available until 2021.