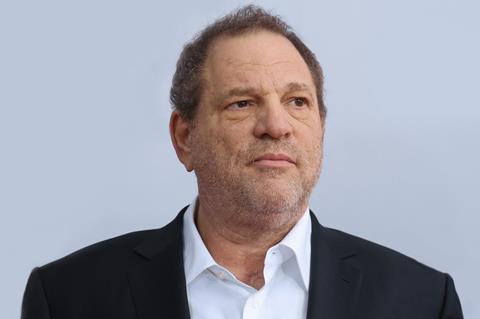 Lantern Entertainment confirmed on Monday (July 16) it has completed the $289m acquisition of "certain assets" of The Weinstein Company (TWC).
The company, owned by Dallas private equity firm Lantern Capital, got the go-ahead last week from a Delaware bankruptcy court and inherits the hallowed Weinsteins content library as it seeks to build out its entertainment venture and distance itself from Harvey Weinstein.
The disgraced former Hollywood mogul faces up to life imprisonment if found guilty of one of several charges stemming from numerous allegations of sexual assault, rape, and sexual harassment. Weinstein denies any non-consensual sex.
Proceeds of the sale will go towards paying off legal fees, secured and unsecured creditors, and Weinstein's alleged victims.
Lantern Entertainment now owns a stable of more than 270 films such as The King's Speech, The Artist, Inglourious Basterds, and the Scary Movie franchise. It includes unreleased features such as The Upside starring Kevin Hart, Bryan Cranston and Nicole Kidman, and The Current War with Benedict Cumberbatch and Michael Shannon, and scripted and unscripted TV series like Project Runway.
TWC board chairman Bob Weinstein recently said he would step down once the sale was complete, along with board members Tarak Ben Ammer, Lance Maerov, and Frank Rainone.
In a statement, Lantern Entertainment co-presidents Andy Mitchell and Milos Brajovic said, "Over the last several months, we have immersed ourselves in the formation of Lantern Entertainment. Throughout all our conversations with employees, creatives and industry professionals, we are inspired by the collective commitment and support extended to the launch of our new company, which is anchored by creativity in a meritocracy-based culture. Across all disciplines, we are extremely motivated to become a forward-thinking force in this industry."
They continued, "We thank our employees and look forward to collaborating with them as we set out to produce the most compelling content for audiences worldwide, across all media platforms. Today, we turn the page to begin anew. We are grateful."
As previously announced, industry veterans Steve Beeks, Alexa Platt and Lauren Zalaznick have joined as senior advisors.