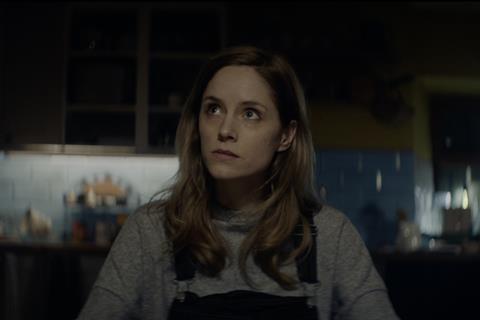 The Yellow Affair has boarded world sales on Jennifer Sheridan's debut feature Rose: A Love Story.
The film had its world premiere at the BFI London Film Festival and will have its market premiere at Berlin's EFM. It was nominated for the BIFA Raindance Discovery Award.
Rose: A Love Story is about a young couple living alone in the woods who have to contend with a disease that gives Rose a parasitic thirst for blood.
Matt Stokoe (Cursed, Bodyguard) also makes his feature debut as writer, in addition to acting in the film. The cast also includes Sophie Rundle (Peaky Blinders) and Olive Gray (Sex Education).
Producers are April Kelley and Sara Huxley of Mini Productions, Robert Taylor of The Development Partnership and Rundle and Stokoe of Bone Garden. Backers are Angesun Productions Ltd and Fields Park Ltd.
Signature Entertainment handles the UK release and plans a theatrical release later in 2021.
The Yellow Affair's EFM slate also includes the New Zealand drama Punch featuring Tim Roth; and Mika Kaurismäki's Finnish drama Gracious Night.