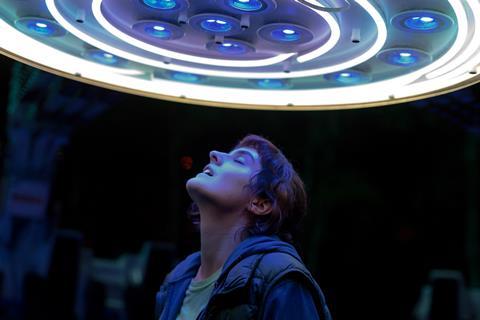 Zoe Wittock's Jumbo has won the New Visions prize at the 17th Bahamas International Film Festival (BIFF), which closed its online edition yesterday (January 10).
It is the latest festival recognition for the France-Belgium-Luxembourg co-production, which launched at Sundance 2020 and has also played at Berlinale and Jeonju. It was nominated for the Discovery prize at last year's European Film Awards.
Wittock's debut feature stars Noémie Merlant as a young woman who works in an amusement park and finds herself attracted to the new flagship ride.
The BIFF Spirit of Freedom winners were Niav Conty's US drama Small Time, which debuted at Cinequest Film Festival in the US last year; and Brazilian indigenous rapper documentary My Blood Is Red, directed by Marcelo Vogelaar, Thiago Dezan and Graceila Guarani.
Shorts prizes went to Dekel Berenson's Nepalese title Ashmina, and a special mention for Mathieu Maunier-Rossi's Haitian short Three Blades.
Late last year BIFF founder and executive director Leslie Vanderpool told Screen about the decision to run an online-only event and the ways in which the festival aimed to keep the spirit alive in a digital format.