Stable includes The Platform director Galder Gaztelu-Urrutia.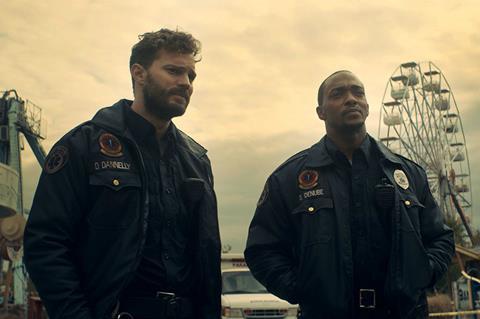 Los Angeles-based XYZ Films has unveiled an inaugural group of clients for its new management division that includes directors Justin Benson and Aaron Moorhead, whose thriller Synchronic gets its TIFF world premiere in Special Presentations on Friday (7).
The stable includes Galder Gaztelu-Urrutia, director of genre title The Platform (El Hoyo) that premieres in Midnight Madness tonight (6), director-producer Mattie Do (recent Venice Giornate degli Autori premiere The Long Walk), director Egor Abramenko (The Passenger), director Steven Ellison (aka "Flying Lotus") alongside his team at Really Happening Management, and writers April Wolfe (Black Christmas) and Ryan Holiday (Trust Me, I'm Lying).
The division focuses on filmmakers with an emphasis on global talent and broadens XYZ Films' mission to support diverse filmmakers from around the world. Earlier this summer, the company brought on former Universal executive and ICM agent Peter Van Steemburg as its first manager.
Besides Synchronic (pictured), XYZ Films' TIFF sales slate includes Midnight Madness opening night film Blood Quantum, Midnight Madness selection Color Out Of Space starring Nicolas Cage, and Stowaway starring Anna Kendrick and Toni Collette.