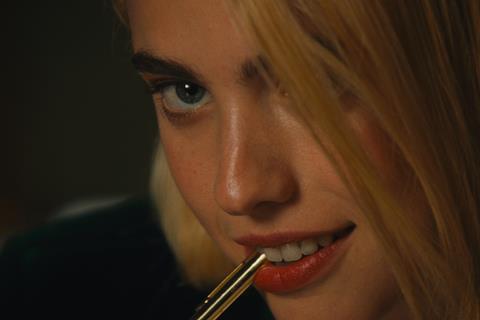 Neon's boutique label Super has acquired US rights to Zachary Wigon's Sanctuary starring Margaret Qualley and Christopher Abbott. following the world premiere in TIFF.
The Rumble Films production in association with Charades, Mosaic Films and Hype Studios stars Qualley (Once Upon A Time In Hollywood) as a dominatrix caught up in a battle of wills with w wealthy client over the course of one night.
Rumble's David Lancaster and Stephanie Wilcox produced with Ilya Stewart of Hype Studios and Pavel Burian of Mosaic Films. Sanctuary screenwriter Micah Bloomberg served as executive producer with Carole Baraton, Yohann Comte, Pierre Mazars of Charades, Elizaveta Chalenko, Maxim Dashkin, Nick Shumaker, and Qualley.
Jason Wald negotiated the deal for Super with UTA Independent Film Group. Charades handles international sales.
Super's recently acquired Alice Diop's Venice Silver Lion winner Saint Omer, which also screened at TIFF.