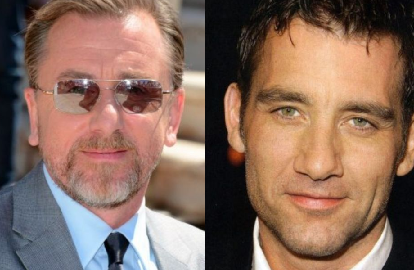 Principal photography will begin on September 27 in London on Holocaust mystery The Song Of Names starring Tim Roth and Clive Owen.
HanWay Films handles world sales on the drama, which François Girard (The Red Violin) directs from a screenplay by Jeffrey Caine based on Norman Lebrecht's novel about a man who discovers a musical clue that sheds light on the disappearance of his friend when they were boys in wartime London.
Catherine McCormack, Jonah Hauer King and Gerran Howell also star. Production will take place in London, Budapest, Treblinka, Montreal and New York.
Robert Lantos, Lyse Lafontaine, and Nick Hirschkorn serve as producers, while executive producers include Mark Musselman, Peter Touche, and Stephen Spence. Howard Shore is composing the original score.
The Song Of Names is a Serendipity Point Films and Ingenious Media presentation of a Serendipity Point Films, Lyla Films and Proton Cinema co-production. It is produced in association with Telefilm Canada, SODEC, HanWay Films and Feel Films. Elevation Pictures will distribute in Canada.
Girard said, "Friendship, brotherhood, betrayal and redemption over two continents and five decades. This is the remarkable cinematic journey of The Song Of Names which brings us back to the darkest page of the Twentieth Century's history. Walking the grounds of the Treblinka Memorial, I found my true motivation for this project. I am committed to making my small contribution to the fight against historical amnesia."
Lantos added, "The Song Of Names is a story that must be told. In an original and emotionally compelling way, through a musical composition, the film drives home two of the most important words in my vocabulary: Never Forget."
"I was moved by the story about two young boys from different worlds, going through a war and its atrocities together, losing and then finding each other years later with their friendship still intact," said Lafontaine. "It is about the darkest and the most luminous aspects of humanity. It is about legacy, memory, and the power of music that transcends all life."
"I have been obsessed with telling the story of The Song Of Names ever since I read Norman Lebrecht's remarkable debut novel 15 years ago," added Hirschkorn. "To be finally bringing it to the screen with such a talented team of collaborators, all bound by a shared passion for this epic and timeless tale, feels like a dream come true."
Gabrielle Stewart, managing director of HanWay Films, said: "We are thrilled to be working with this incredibly talented team to bring to life one of the most powerful and cinematic screenplays we have read in a long time. With Howard Shore on board to galvanise the potent music element of the film, we can look forward to a huge cinematic experience."