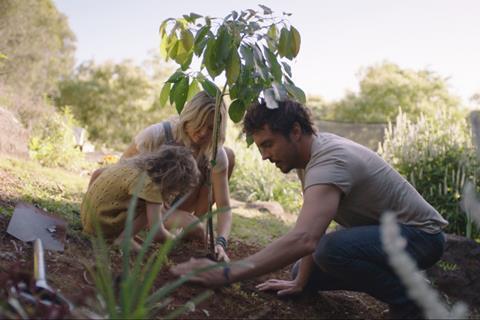 Together Films has acquired UK rights to Damon Gameau's climate change documentary 2040.
The Australian film premiered out of competition in the family-friendly Generation Kplus section at the 2019 Berlinale. Together is planning a UK-wide theatrical release on November 15.
It will open the Into Film Festival on November 6 and play simultaneously for school students in 40 cinemas across the country.
In the new year, it will play as part of another campaign called 'The Regeneration', which invites people to learn about, contribute to, advocate for and invest in regenerative solutions to improve the planet.
Modern Films has home entertainment, digital, TV and ancillary rights in the UK.
The film was released theatrically in Australia in May 2019 and grossed $1.4m AUD (£762,935) at the box office, released through Madman Entertainment. 'The Regeneration' campaign which ran there reports raising over $475,000 (£258,725) to launch Australia's first regenerative seaweed farm. Metro International handles international sales on the title.
Structured as a visual letter to his 4-year-old daughter, Gameau's film centres voices of children from age six to 11, who describe what they would like to see in the year 2040. He also speaks to leading industry experts to consider a pathway to a more ecologically sustainable and equitable future.
He produced the film for Regen Pictures alongside Virginia Whitwell, Nick Batzias, and Anna Kaplan for Good Thing Productions, with both companies based in Australia.