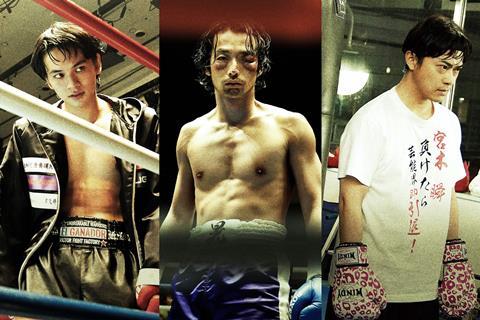 This year's Tokyo International Film Festival (TIFF, October 31-November 9) will open with Masaharu Take's Underdog, and close with Hokusai, directed by Hajime Hashimoto and starring Yuya Yagira and Min Tanaka.
Underdog, which stars Mirai Moriyama, Takumi Kitamura and Ryo Katsuji, is Take's first boxing-themed film since his award-winning 100 Yen Love (2014). It depicts the lives of three fighters who have been abandoned in life, as they cross fists in the ring to attempt their comebacks.
Hokusai is the story of legendary Japanese ukiyo-e artist Hokusai Katsushika, who is best known for his 'Thirty-six Views of Mount Fuji' and created works that inspired artists such as Van Gogh and Monet.
Yuya Yagira plays the young Hokusai with Min Tanaka as the artist in later life. This year makes the 260th anniversary of Hokusai's birth.
TIFF plans to hold physical screenings of the opening and closing films, as well as the rest of its programme, in Tokyo theatres.
However, taking into consideration restrictions on international travel, TIFF is dropping its competition sections and introducing a new section, Tokyo Premiere 2020, which will be unveiled at a press conference on September 29.
TIFFCOM, the film and TV trading event that runs parallel to TIFF, announced earlier this week that it will take place entirely online this year. The market's dates remain the same as previously announced, running from November 4-6.