Hiddleston to voice the villainous Lord Nooth in next Aardman/Studiocanal collaboration.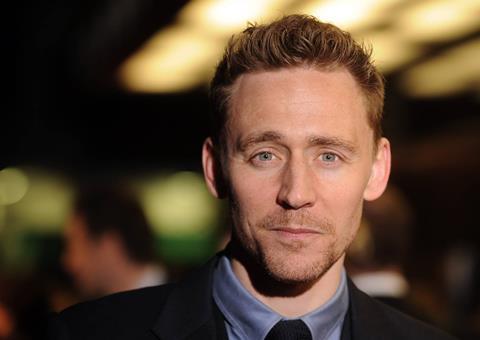 Aardman and Studiocanal have announced that Tom Hiddleston has joined the cast of Nick Park's new prehistoric comedy adventure, Early Man.
Hiddleston joins the cast voicing the pompous Lord Nooth, governor of the Bronze Age town - a money-loving tyrant and rival to the film's Stone Age hero, Dug (Eddie Redmayne).
Nick Park said of the casting: "Tom is a wonderful actor and it's so thrilling to see him bring our comic villain to life with his amazing talent, energy and enthusiasm. It is a great privilege to work with Tom and I'm so excited to see his character Lord Nooth emerge on screen!"
Hiddleston added: "I've been a fan of Nick Park and Aardman for as long as I can remember, and am incredibly honoured to be working with Nick and the team on this adventure. I'm thrilled to be able to breathe some semblance of life into this hysterical villain and to work with Eddie for the first time. Early Man made me laugh out loud when I read it. Lord Nooth is larger than life in every respect. I can't wait for audiences to meet him".
Set at the dawn of time, when prehistoric creatures and woolly mammoths roamed the earth, the film tells the story of how plucky caveman Dug, along with sidekick Hognob unites his tribe against the mighty Bronze Age in a battle to beat them at their own game. It also marks Nick Park's first feature film since his Oscar-winning Wallace And Gromit: The Curse Of The Were-Rabbit.
Early Man continues the production partnership with Aardman and Studiocanal following the success of Shaun The Sheep Movie directed by Mark Burton and Richard Starzak, which grossed $106 million worldwide.
Studiocanal is co-financing and will distribute in its own territories - UK, France, Germany, Australia and New Zealand - and will sell worldwide.
The BFI is supporting the development and production of Early Man with National Lottery funding.
The film, which is currently being shot in Bristol, is scheduled for a UK release January 26, 2018.