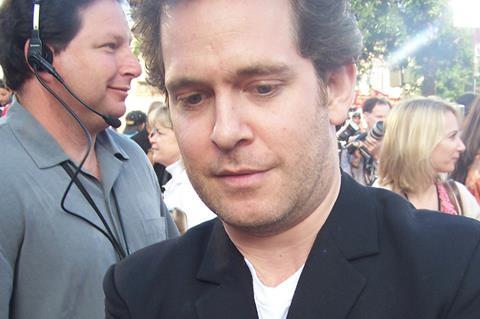 Tom Hollander has joined Rosamund Pike and Jamie Dornan on Matthew Heineman's Marie Colvin war correspondent drama A Private War.
Matthew George's Acacia Entertainment will produce and finance the feature written by Arash Amel. Principal photography is set to start in Jordan this week and will move to the UK in early 2018.
CAA handles US rights and Bloom serves as international sales agent on the adaptation of Marie Brenner's book Marie Colvin's Private War, about the American-born British war reporter and her pursuit of giving voice to the voiceless.
Producing A Private War alongside Acacia Entertainment are Thunder Road's Basil Iwanyk, Kamala Films' Marissa McMahon, Charlize Theron, and Savvy Media Holdings. Thunder Road's Erica Lee and Jonathan Fuhrman serve as executive producers alongside The Fyzz Facility's Wayne Marc Godfrey and Robert Jones and Kamala Films' Ashley Schlaifer.
"It's great teaming with Basil Iwanyk, Thunder Road and Wayne Marc Godfrey at The Fyzz Facility again, as well as having the opportunity to work with Marissa McMahon and Charlize Theron," George said.
"The story of Marie Colvin deserves to be told. Matt Heineman is an incredibly talented director and, along with Rosamund Pike, Jamie Dornan and the rest of the amazing cast, I know they'll bring this unbelievable story of journalism against all odds to life."