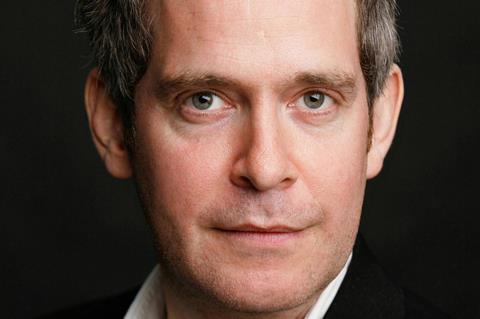 Bafta-winner Tom Hollander is to play one of the lead roles in post-World War II coming-of-age drama, Me, You directed by Oscar and Palme d'Or winner Bille August.

The film will begin shooting in Ischia, Italy, in September 2022 with Daisy Jacob and Alessandro Gassmann also starring.
Set in 1950's Ischia, Me, You is the story of a shy 16-year-old Marco who falls in love with 20-year-old Caia while on holiday with his father. When she reveals her painful childhood caused by the SS during World War II, an infatuated Marco decides to avenge her pain on a group of rude German tourists.
The drama adaptation is based on Erri De Luca's best-selling novel Tu, Mio. Greg Latter wrote the screenplay.
London and Rome-based Brilliant Pictures' Sean O'Kelly and Marc Bikindou will produce the project alongside Cristaldi Pics' Mark Hammond.
The Danish filmmaker won the Palme D'Or twice for his 1989 Competition entry Pelle The Conqueror - which also won an Oscar - and for his 1992 film The Best Intentions.
Brilliant Pictures is also handling worldwide sales for Me, You.
"The film is about the very first love that we all remember and never forget, set during a summer holiday in the charming settings of Italy," said Bille August.