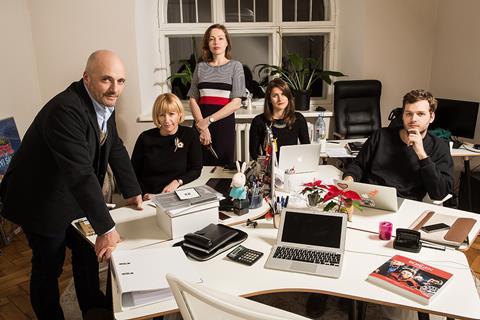 Co-producers from Finland and Ukraine have come on board Estonian director Ilmar Raag's fifth feature film Erik Stoneheart which received the Screen International Best Pitch Award at the 2015 edition of the Baltic Event of the Tallinn Film Festival.
Speaking to Screen at last week's Baltic Event, the project's lead producer Riina Sildos of Tallinn-based Amrion revealed that Helsinki-filmi – producers of Finland's Oscar entry Tom Of Finland - will serve as the Finnish partner and Vitaly Sheremetiev's Kyiv-based Esse Production House has joined from Ukraine.
The family fantasy film will mark something of a reunion for Raag and Sildos with Helsinki-filmi since producer Aleksi Bardy had already worked with them as a co-producer on the Estonian director's 2014 film I Won't Come Back and on René Vilbre's 2008 drama I Was Here, based on a screenplay by Raag.
Written by husband and wife Andris Feldmanis and Livia Ulman, Erik Stoneheart tells the story of nine-year-old Erik who believes that he has a stone for a heart and meets the older Maria when his family move into an inherited villa.
Erik follows Maria when she sets off to look for her marine biologist mother who she believes has been kidnapped by pirates. They find themselves on a fantastical journey on a cruise boat to the In-Between-World, and Erik learns how hard it really is to wear a heart of stone.
The project, which is set to shoot in summer 2018, has already received support from the European Union's Creative Europe MEDIA Programme, the Estonian Film Institute and the Cultural Endowment of Estonia.