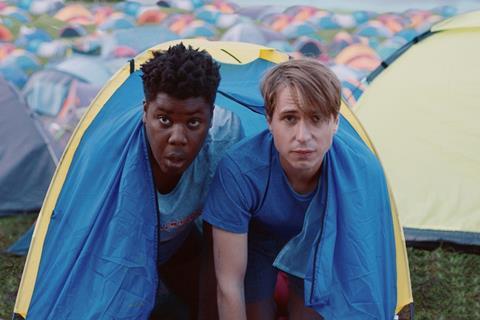 A Film4 spokesperson said it was "too early to say" what impact the creation of a new 'national headquarters' in Leeds of parent company Channel 4 will have on the broadcaster's London-based film arm.
Channel 4 made the announcement yesterday (October 31), adding Bristol and Glasgow will be home to new 'creative hubs'. The new operations will employ 300 people, including key commissioning editors, who will be a mixture of new and relocated staff.
According to Screen's sister paper Broadcast, Channel 4 will now consult with its London-based staff to evaluate who will relocate to the three new offices. A number of new roles will be created to staff a digital creative unit within the national headquarters The national headquarters will comprise around 200 staff, while its two creative hubs will each house 30-50.
Film4 is in the same position as every other Channel 4 department. This means a proportion of or even the whole division could be relocated to Leeds, alhthough the latter is considered unlikely. It is also possible the entire department will stay in London.
The move is part of Channel 4's '4 All The UK' strategy which will see the broadcaster increase its investment in its nations and regions content spend to 50% (from 35%) of main channel UK commissions by 2023. It says this will be worth £250m in total.
Film4 has an annual budget of £25m. In an interview with Screen in May, Film4's chief Daniel Battsek emphasised the division's commitment to producing projects in the UK regions. He pointed to the Bristol and Leeds shoot of Iain Morris's The Festival and the Scotland shoot of musical drama Wild Rose starring Jessie Buckley.
"If you look at our slate, it shows that we represent the whole of the UK," said Battsek at the time. "We can do that from wherever."