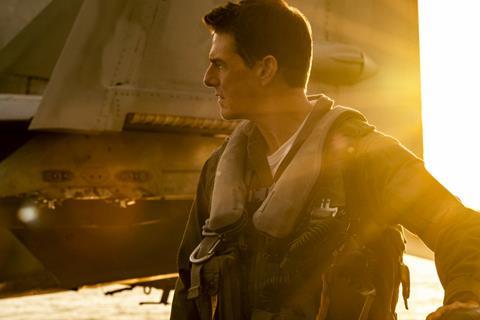 Paramount will re-release its $716m North American smash Top Gun: Maverick in cinemas including select premium large formats and IMAX from December 2-15.
The Tom Cruise sequel is getting a full awards season push from the studio and its awards team will be keen to use any opportunity to keep it in the conversation and give more voters the chance to see it on the big screen.
Cruise has received three Oscar nominations in his career – two lead actor nods for Born On The Fourth Of July in 1990 and Jerry Maguire in 1997, and supporting actor recognition for Magnolia in 2000.
Maverick opened in May in the US and delivered Cruise's biggest opening and highest-grossing film ever, as well as the biggest four-day Memorial Day Weekend of all time on $160.5m.
The tentpole is also Paramount's highest-grossing North American release ever and became the first film to rank number one at the box office for both Memorial Day Weekend and Labor Day Weekend.
Maverick grossed more than $770m internationally and $1.48bn worldwide.