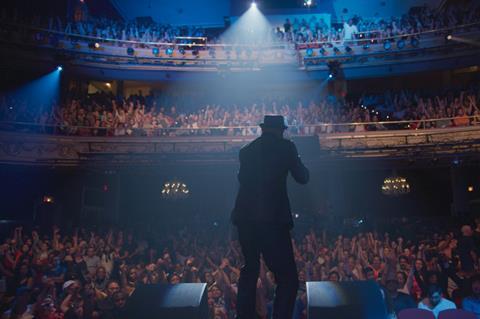 The 18th edition of the Tribeca Film Festival presented by AT&T will open with the world premiere of the HBO Documentary Film The Apollo.
Roger Ross Williams directed the film, which chronicles the history and contemporary legacy of the 85-year-old New York City theatre, a cultural hub that served as a launchpad for the likes of Billie Holiday, Aretha Franklin, Ella Fitzgerald, Stevie Wonder, The Jackson 5, Dave Chappelle, and Jimi Hendrix.
The film follows a new production of Ta-Nehisi Coates' Between The World And Me and frames the way in which The Apollo explores the current struggle of black lives in America, the role that art plays in that struggle, and the broad range of African American achievement that the Apollo Theater has championed.
Williams interviews artists including Patti LaBelle, Pharrell Williams, Smokey Robinson, and Jamie Foxx.
The film will debut at the iconic venue itself in Harlem on April 24, and later this year on HBO. Lisa Cortés, Nigel Sinclair's White Horse Pictures, and Williams produced with Jeanne Elfant Festa and Cassidy Hartmann.
"The Apollo is about so much more than just music, it's about how we used music and art to lift ourselves out of oppression," said Williams. "The story of the Apollo is the story of the evolution of black American identity and how it grew to become the defining cultural movement of our time. I was fortunate to make my first film with HBO and I am thrilled to be coming back home with The Apollo. Premiering at The Tribeca Film Festival, at the Apollo Theater in Harlem is a dream come true."
Tribeca Film Festival will run from April 24-May 5.