Withoutabox named exclusive third-party submission partner.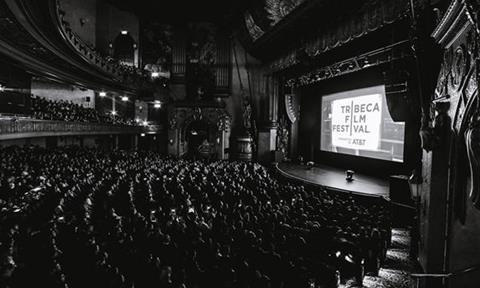 The 2018 Tribeca Film Festival presented by AT&T will run from April 18-29, organisers announced on Thursday.
Content creators will be able to submit feature and short films to the event through online festival submission system Withoutabox, with whom Tribeca has launched a partnership.

"Following a banner year that saw record high submissions across all of our festival programmes, it's clear there is more exciting work being created in more different ways and on more different platforms than ever before," Tribeca director of programming Cara Cusumano said.
"Withoutabox is the perfect partner to help further our film submissions and we eagerly look forward to seeing what our endlessly surprising creators bring us in 2018."
"Withoutabox is home to the top filmmakers and film festivals in the world, and our mission is to provide filmmakers with unparalleled opportunities to share their projects with a global audience," Matt Kumin, head of Withoutabox, IMDbPro and Box Office Mojo, said.
"The Tribeca Film Festival is one of the most important festivals in the world and we are thrilled they have selected Withoutabox to be their exclusive third party film submissions service beginning with the highly anticipated 2018 film festival."
This year's edition saw record attendance numbers from recent years and the highest percentage of film sales to distributors.
Highlights included The Godfather and Reservoir Dogs reunions, the N.O.W. (New Online Work) showcase of digital storytellers, and the second year of the Tribeca X Award honouring the best in branded storytelling from artist-brand collaborations.
Submissions will open on September 5 for all sections of the festival. Click here for more details.