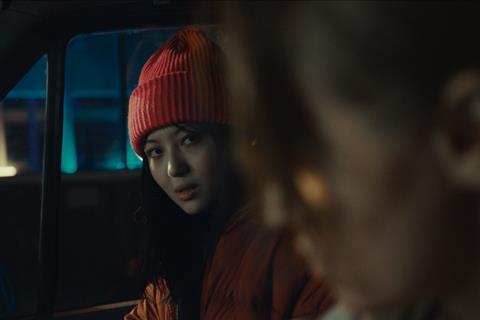 TrustNordisk has boarded international sales rights to the drama Dogborn, the debut feature of Swedish writer/director Isabella Carbonell.
Dogborn will have its world premiere at Venice Critics' Week.
The story is about a refugee brother and sister living in Sweden; they are homeless and invisible and dream of a better future. A rift occurs between them when they get caught up in the underworld of human trafficking.
Silvana Imam, a popular Swedish rapper, makes her film debut as the sister, with Philip Oros (Blinded) playing the brother. The cast also includes Emma Lu (Borders) and Mia Liu.
Farima Karimi, Erik Andersson and David Herdies produce for Momento Film. Co-producers are NonStop, Winning Formula, Läsk and Karimi Film, with support from the Swedish Film Institute and SVT through Moving Sweden and from Norrköpings Film Fund, with development support from Sthlm Debut and La semaine de la critique's Next Step programme.
NonStop Entertainment is planning the Swedish release in early 2023.
Dogborn had been previously presented as a work in progress in Les Arcs and pitched at the Nordic Co-Production Market in Haugesund.
Carbonell's previous shorts include Boys (Cannes Critics Week 2015) and Maniacs, which won best underground film at Venice Film Week 2016.
Managing Director of TrustNordisk Susan Wendt said Dogborn "has a strong message and unveils a dark story of today's trade hidden market, shedding light on lives we seldomly hear about."