Period drama starring Connie Nielsen and Rolf Lassgård closes deals in multiple territories.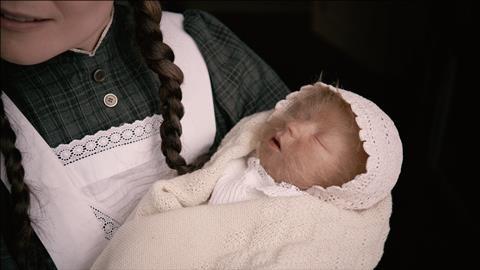 TrustNordisk has closed multiple sales deals on Vibeke Idsøe's period drama The Lion Woman (Løvekvinnen).
The Norwegian film, based on author Erik Fosnes Hansen's novel, stars Connie Nielsen (Gladiator) and Rolf Lassgård (The Hunters).
Deals have closed for: Benelux (September Film Rights), South America (California Filmes), Former Yugoslavia (Cinemania Groupicon), Turkey (Sinema TV Yay. VE PROD) and Hong Kong (EDKO Films Ltd.).
Set in the years 1912-1937, the story follows a young girl who is born with hair covering her body. Despite the adversity presented by her abnormal physical appearance, she still managed to live an extraordinary life.
John M. Jacobsen, Reza Bahar and Marcus B. Brodersen produced the film for Filmkameratene AS and Gifted Films West GmbH, in co-production with Tre Vänner, MMC Movies and The Post Republic.
Support came from The Norwegian Film Institute, The Swedish Film Institute, The Nordic Film and TV fund, Film und Medienstiftung NRW, The German Federal Film Board, Filmförderung Hamburg Schleswig-Holstein, DFFF Deutscher Filmförderfunds and Eurimages.