Production commences on political thriller starring Roger Allam.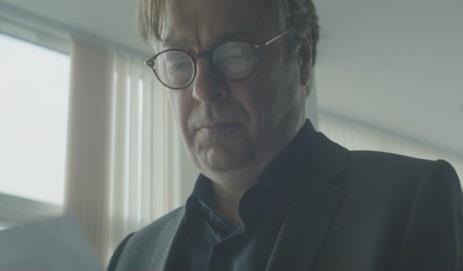 The Truth Commissioner, a political thriller set around the Northern Ireland peace process, has begun principal photography this week in Belfast and Dublin.
The adaptation of David Park's 2008 novel, directed by Declan Recks (Eden), will film for five weeks across locations spanning Belfast and Londonderry in Northern Ireland as well as Dublin and other parts of the Republic of Ireland. Historic locations will include Derry-Londonderry's Guildhall setting for the Bloody Sunday enquiry and Belfast's Stormont Castle - seat of the Northern Ireland Executive.
The cast, led by Roger Allam (The Queen, The Thick of it), includes Sean McGinley, Tom Goodman Hill, Conleth Hill, Ian McElhinney, Bird Brennan and Barry Ward.
Carnaby International handle sales and took the upcoming title to Berlin's European Film Market (EFM) last month.
Set in a post-Troubles Northern Ireland, the film follows the fictional story of Henry Stanfield (Allam), a career diplomat who has just been appointed as Truth Commissioner to Northern Ireland. Eager to make good as a peacemaker, the Prime Minster urges a commission following the South African model of Truth and Reconciliation. But, though Stanfield starts bravely, he quickly uncovers some bloody and inconvenient truths about those now running the country; truths which none of those in power are prepared to have revealed.
Made by Belfast-based production company BT9 Films for Big Fish Films and Samson Films, producers are David Collins, Eoin O'Callaghan and Kevin Jackson.
It is produced in association with Northern Ireland Screen, BBC Northern Ireland, The Irish Film Board and The Broadcasting Authority of Ireland.
The Truth Commissioner will be broadcast on BBC Northern Ireland later in the year.