Ivan I. Tverdovsky's second feature Zoology starts production at locations in Russia tomorrow (Nov 5) a year after he took home four prizes from FilmFestival Cottbus for Corrections Class.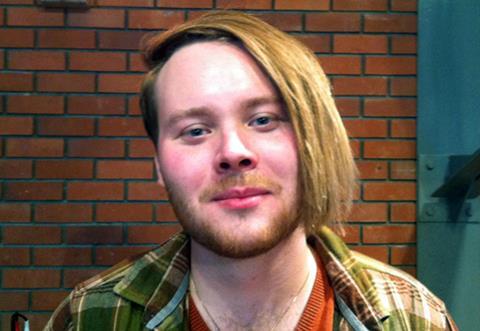 His new project, which is being produced by Natalya Mokritskaya's New People Film Company with France's Arizona Films and the Berlin-based, production, animation and VFX house MovieBrats Film & Animation as partners, had received €190,000 backing from the Council of Europe's Eurimages fund at its last session.
Zoology was presented at the Roskino showcase during the Cannes Film Festival in May and then selected as one of the projects pitched at the Paris Coproduction Village forum.
The film's action centres on zoo administrator Natalia and her struggle to overcome a "beastly" transformation when she grows a furry tail overnight.
"With the magical appearance of a tail, Natalia's life requires her to act. She has to choose whether she wants to feel the woman in herself and open up to the feelings that were hidden deep inside her," Tverdovsky says about his second feature project.
His debut Corrections Class was handled internationally by the UK-based sales agent Amadeus Entertainment and released in French cinemas in September by Arizona's theatrical distribution arm.
Co-produced by New People Film Company with the German company Jomami Filmproduktion, that film premiered at the Kinotavr Russian film festival in Sochi in June 2014 where it won the award for best debut. It subsequently won the East of the West Award in Karlovy Vary and followed this with many other prizes at international festivals.
Proline unveils Andersen update
Andrey Sigle's production company Proline will unveil one of its latest projects, Olga Subbotina's Zakroy Glaza (previously known as The Dream God), a contemporary reworking of a Hans Christian Andersen fairytale, at the AFM today.
The project had originally been pitched at the co-production forum of the Moscow Business Square in 2013 when Russian cinema's 'enfant terrible' Valeria Gai Germanika was attached as the director.
However, artistic differences between director and producer led to legal proceedings and Germanika's name being removed from the project.
Olga Subbotina's previous credits as director includes the TV series Bezhat and the 2010 feature film Pro Lyuboff.
Eastern European dialogue
This year's edition of the East-West co-production market connecting cottbus (Nov 5-6) will serve as the venue for the second stage in a new initiative, #FEEDBACK (Film Eastern Europe Dialogue), which was launched at the Transilvania International Film Festival last June.
Leading professionals from South Eastern and Eastern Europe are meeting in closed sessions to discuss new collaborative and harmonised strategies in the fields of production and distribution in their region.
The Cottbus meeting on November 5 is due to be attended by such industry figures as Romanian all-round talent Tudor Giurgiu, Georgian National Film Center director Nana Janelidze, Croatian Audiovisual Center director Hrvoje Hribar, Sarajevo City of Film Fund's Mirsad Purivatra, Macedonian Film Fund's Darko Baseski, Polish Film Institute's Robert Balinski, Slovenian Film Center's Jozko Rutar, and Serbian producer Miroslav Mogorovic.
The closed session moderated by Simon Perry (now at Sweden's Film Väst) will be followed a day later on Friday by a public discussion as part of the connecting cottbus programme to test the group's ideas with a wider audience of professionals.
A third round of #FEEDBACK will then be held during When East Meets West in Trieste next January, and recommendations arising from the working group's deliberations will be presented at a special event held during the Berlinale next February.