Icelandic TV drama Trapped, which has been picked up by the BBC, is set to launch in the US after it was acquired by The Weinstein Company.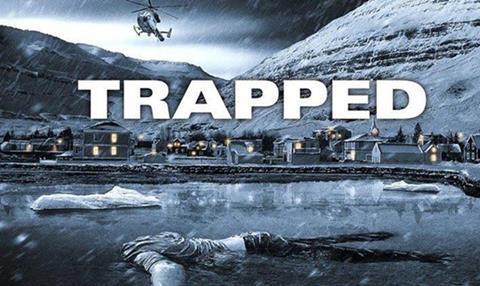 Harvey Weinstein's production and distribution firm struck the deal with distributor Dynamic Television.
It will now shop the series, which is produced by Everest director Baltasar Kormakur, to US broadcasters and online streaming services.
The deal was announced at the Toronto International Film Festival, where Trapped made its world premiere as part of the festival's new television line-up.
Speaking after the premiere, Kormakur said that he was extremely proud that an Icelandic drama would air around the world, including in the UK where it will air on BBC4.
"We've never had a TV series in Iceland that has gone further than the Faroe Islands. We're jealous of our neighbours in Denmark and now we get to play along and that's very important. I've been lucky, working abroad and have been able to create a show that will travel and has Icelandic actors and our stories and our culture," he said.
The 10 x 60-minute series is set in a small Icelandic town where a mutilated body is found in the middle of a major blizzard. The town's inhabitants, as well as a ferry full of Danes, are subsequently trapped with a murderer.
The show is the most expensive Icelandic drama ever with a budget of around $7.5m.
It is produced by Kormakur's RVK Studios for Icelandic public broadcaster RUV and stars Ólafur Darri Ólafsson (True Detective) and Bjarne Henriksen (The Killing).
In a rare move, Kormakur worked with three other directors on the series.
"It was interesting to work with other directors because mostly directors don't talk to each other, they only talk to people interested in their work," he said. "In the end I don't approach TV any different [to feature films], it's just a 45 minute movie and I try to shoot it like that."