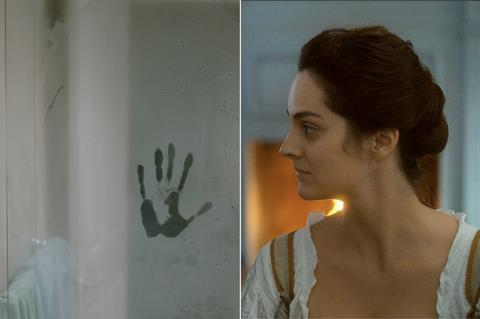 Universal's Blumhouse Productions horror The Invisible Man faces off against Curzon Artificial Eye's Cannes title Portrait Of A Lady On Fire this weekend at the UK box office.
Directed by Saw writer Leigh Whannell, The Invisible Man stars Elisabeth Moss as a lady who believes her ex's recent suicide was a hoax, and that she is being hunted by a being no-one else can see.
It marks an incredible 99th film production for Blumhouse, the company established by former Miramax executive Jason Blum in 2000.
43 of the 99 productions have had UK releases to date, with several more to hit cinemas in the coming months including Blumhouse's Fantasy Island (March 6, 2020) and Run Sweetheart Run (April 24, 2020).
Of those 43, an impressive 34 have grossed over £1m, validating the company's model of low-budget genre fare for a theatrical audience.
The majority have been horror titles, with several leading to franchise runs including Paranormal Activity (highest grossing – 2010's Paranormal Activity 2 with £11m), The Purge (highest grossing – 2018's The First Purge with £6m), and Insidious (highest grossing – 2013's Insidious 2 with £7.2m).
The company has also had success with standalone horrors such as 2018 best original screenplay Oscar winner Get Out (opened: £2.2m, closed £10.4m), and succeeded outside of the genre with other awards-nominated titles such as 2015's Whiplash (opened: £573,546, closed: £2.3m) and 2018's BlacKkKlansman (opened: £1.1m, closed: £6.5m).
The star power of Moss plus Blumhouse's track record give The Invisible Man a chance of breaking into the company's all-time top 10 grosses in the UK, shown in the table below.
| Blumhouse UK top 10 | Title | Opening (£) | Total gross (£) |
| --- | --- | --- | --- |
| 1 | Split (2017) | £2.6m | £11.4m |
| 2 | Paranormal Activity 2 (2010) | £3.3m | £11.01m |
| 3 | Glass (2019) | £3.3m | £10.98m |
| 4 | Paranormal Activity 3 (2011) | £3.1m | £10.7m |
| 5 | Get Out (2017) | £2.2m | £10.4m |
| 6 | Paranormal Activity (2009) | £2.6m | £10m |
| 7 | Halloween (2018) | £2.6m | £9m |
| 8 | Insidious 2 (2013) | £2.9m | £7.2m |
| 9 | Insidious (2011) | £1.4m | £7.1m |
| 10 | Sinister (2012) | £1.4m | £6.6m |
Portrait fires up
As a strong counter-programming title, Curzon is releasing Céline Sciamma's Cannes 2019 Competition entry Portrait Of A Lady On Fire.
Starring Noémie Merlant and Adèle Haenel in the 18th-century tale of a French painter and the aristocrat who she is depicting, the film won best screenplay and the Queer Palm at Cannes, making Sciamma the first female director to receive the latter honour.
It is a fifth feature for the Paris-born director. 2011's Tomboy took £52,018 from an £11,930 start through LGBTQ+ distributor Peccadillo Pictures; while 2015 international hit Girlhood opened to £68,658 on its way to £232,511, through Studiocanal.
The film has followed a similar path to another non-English language title, Bong Joon Ho's Oscar-winning Parasite. The Cannes debut led to awards success (albeit to a lesser degree), then a UK launch nine months later through Curzon.
The distributor will hope that the similarities plus Sciamma's rising international profile will help set a new record for her in the territory.
Disney is distributing Downhill, an English-language US remake of Ruben Östlund's 2014 black comedy Force Majeure, directed by Nat Foxon and Jim Rash with a script co-written by the pair and Peep Show's Jesse Armstrong.
Julia Louis-Dreyfus and Will Ferrell take on the roles of a married couple for whom a near-death encounter on a family ski trip leads to a re-evaluation of their relationship.
The film will be released through Walt Disney Studios in the UK; its US release on February 14 was handled by the company's recently-renamed acquisition Searchlight Pictures (formerly Fox Searchlight Pictures).
Östlund's original opened to £87,398 through Curzon, ending on a decent £593,432.
History boys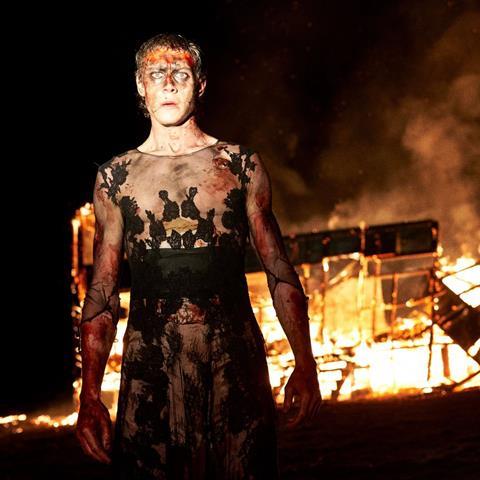 Picturehouse Entertainment's latest title is True History Of The Kelly Gang, Justin Kurzel's biographical western based on Peter Carey's 2000 novel of the same name, which premiered at Toronto 2019.
2012 Screen Star of Tomorrow and recent 1917 lead George MacKay plays the Australian outlaw Ned Kelly, with a supporting cast including Russell Crowe, Nicholas Hoult, Essie Davis, Charlie Hunnam and Thomasin McKenzie.
It is Kurzel's fourth feature since 2011 debut The Snowtown Murders (released as Snowtown in the UK, opened: £52,323, closed: £121,260). He has subsequently directed 2015's Macbeth (opened: £733,662, closed: £2.9m) and 2017's Assassin's Creed (opened: £1.9m, closed: £8m), both of which starred Michael Fassbender.
eOne has Todd Haynes' Dark Waters, which stars Mark Ruffalo in the true story of a corporate defence lawyer who takes an environmental lawsuit against a chemical company that exposes a history of pollution.
Ruffalo has previously had success in dramas depicting recent history, including David Fincher's 2007 Zodiac (grossed £3.8m), Bennett Miller's 2014 Foxcatcher (£2.2m) and Tom McCarthy's 2016 Oscar best picture winner Spotlight (£6.4m).
Studiocanal is releasing Nicolas Cage-led sci-fi Colour Out Of Space, in which a secluded farm is struck by a meteorite with apocalyptic consequences. It is the latest in Cage's extensive genre credits, which will continue with amusement park horror Wally's Wonderland.
Vertigo is distributing Philip Barantini's debut Villain, the latest crime thriller to star UK actor Craig Fairbrass.
Fairbrass' previous credits include the Rise Of The Footsoldier series, the highest-grossing of which is 2007 opening title Rise Of The Footsoldier with £170,853.
A number of well-performing titles continue their UK box office runs, including Paramount's Sonic The Hedgehog, Studiocanal/Curzon's Parasite, Universal's Emma and eOne's 1917.