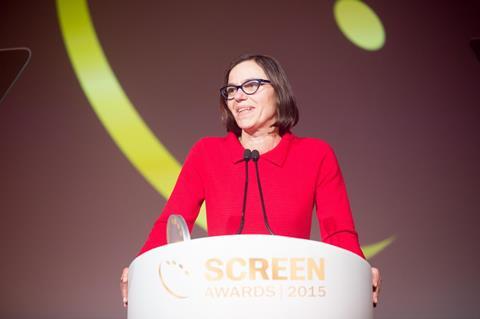 UK exhibitors' conference This Way Up has announced speakers for its fifth edition, which will take place in Liverpool on December 5-6 2018.
Speakers will include Clare Binns, joint managaing director of Picturehouse Cinemas, who will take part in an 'in conversation with' event analysing her career and insights on leadership.
A segment examining the story of 'From distributor to screen' will involve a discussion between Mia Bays, producer and director-at-large of Birds' Eye View, director Deborah Haywood and actor Joanna Scanlan (both Pin Cushion, 2018). It will be hosted by Annabel Grundy, major programmes project manager for Film Hub Midlands.
The conversation will look at the Birds Eye View project Reclaim the Frame, which seeks to foreground and grow audiences for women-authored or directed films.
Ian Wharton, group creative director at ideas and innovation company AKQA, will give the keynote speech on day one, on the subject of big ideas that connect with audiences.
Also confirmed for the two-day event is Kymberlee Jay, a speaker, business coach and mentor who has worked with companies including Nike and AEG Entertainment to 'develop leadership mindsets', according to This Way Up. Jay was named a Rising Star at the Black British Business Awards in 2017 for her work in the Arts and Creative sectors.
Sessions taking place across the two days include 'The A to Z of Cinema', in which Patrick von Sychowski, founder and editor of film podcast Celluloid Junkies reviews the biggest cinema technologies, trends and company news from the past year; and 'Gen Z: Redefining Authority', in which London-based cultural agency Flamingo look at the issue of 'new authority' in the age of Brexit, Trump and fake news.
Melanie Iredale, interim director of Sheffield Doc/Fest, will also chair a discussion on contentious programming decisions.
Topics of conversation at this year's event will include creative thinking, leadership, diversity, fundraising and audience development.
This Way Up is produced by Film Hub North and Film Hub Scotland, as part of the British Film Institute's Film Audience Network (BFI FAN), which was established in 2012 to build wider and more diverse UK cinema audiences for British and international film.