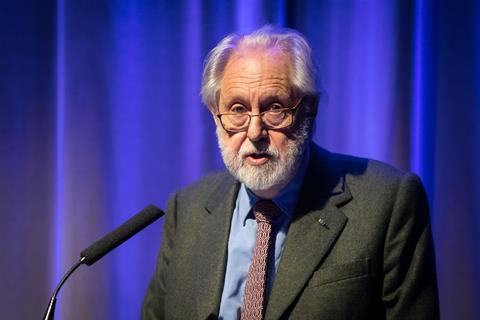 The UK's Film Distributors Association (FDA) is providing 200 new courses and seminars for women working in the film distribution sector over the next 18 months.
The move is part of a range of measures aimed at diversifying the male-dominated UK distribution industry and was announced by David Puttnam, president of the FDA, at the organisation's summer reception at the House of Lords today (July 4).
"The goal of at least 200 'continuing professional development' training places for women in the next 18 months will be a mix of current and new courses to be phased in," Puttnam explained. "Some courses are for mixed cohorts, but there will be others specifically for women in the sector. They range from foundation level, via seminars for people starting to take on management responsibilities, through to more senior managers with five-plus years overall experience."
"This will really be a step-change for UK film distribution in terms of extending opportunities for CPD training, networking and confidence-building among women across the sector," Puttnam continued.
The MOOC will be run by The Open University-owned FutureLearn.
Additionally, the fourth year of the FDA's paid internship programme also intends to bring a diverse mix of 12 young people into nine-month placements across the sector. According to the FDA, participants in the 2017 edition were 70% female and 90% fromBAME backgrounds. All 12 participants went on to be employed in the sector, the FDA said.
The FDA also announced the creation of the UK's first Massive Open Online Course (MOOC) for distribution aimed at attracting a wide range of professionals into the industry. To be produced by moving-image education specialists The Film Space, MOOC is a free, open-access, four-week course which will offer reading material, set tasks, interactive user forums and moderated discussion boards. Puttnam, senior UK distribution executives, media plannners and creative agencies have contributed video commentaries to the course.
"I hope our new MOOC inspires a large number of participants, not only people already involved in one or other branch of the media, but also those who might now consider the film business as an option for the future," said Puttnam.
FDA's MOOC is open for registration at futurelearn.com/courses/film-distribution. A pilot edition, tested in April 2018, attracted 750 participants from the UK and "hundreds more" from overseas.
The FDA also revealed two new member companies today: Brighton-based Bulldog Film Distribution and London-based Trinity Filmed Entertainment.