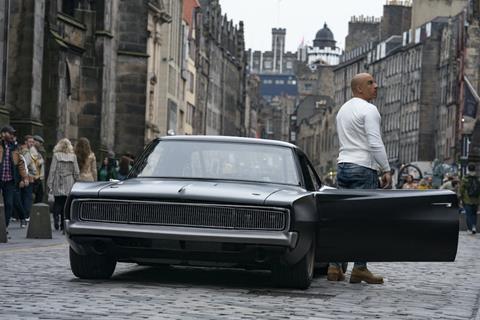 Universal's Fast & Furious 9 leads the new titles at the UK-Ireland box office this weekend, having recorded the highest takings for a weekday since before the Covid-19 pandemic on its Thursday 24 opening.
The film has brought in £1.2m already, and is playing in 597 locations from today.
As of last weekend, the highest-grossing title since cinemas were allowed to reopen in the UK on May 17 was Peter Rabbit 2: The Runaway with £15.3m. While an opening weekend of that amount would be an extraordinary result with 50% audience caps still in place, Fast & Furious 9 will expect to speed past that across its run.
Since the first film The Fast And The Furious took £6.6m in 2001, grosses have typically increased with each title in the franchise. However this trend was reversed with a dip from the £38.6m of number seven in 2015 to the £29.7m of number eight in 2017; with 2019 spin-off Fast & Furious: Hobbs & Shaw reaching £20.7m.
Title number eight recorded the highest opening of the franchise, with £14m including its Wednesday and Thursday previews – at the time, the third-highest opening ever in the territory. It took £8.6m across its first Friday to Saturday period.
The film has had multiple release dates delayed, first due to the releases of Hobbs & Shaw and James Bond title No Time To Die (subsequently also delayed); then on several occasions due to the pandemic.
The ninth title sees Dominic Toretto and family unite to face Toretto's younger brother Jakob, who is working with their old enemy Cipher.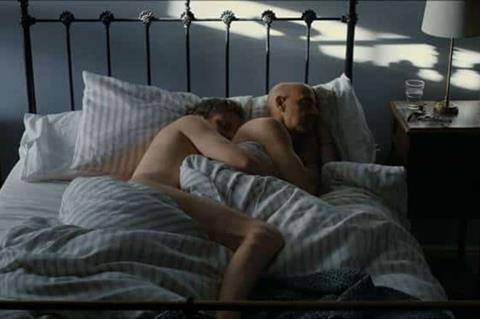 In counter-programming titles, Studiocanal is releasing Harry Macqueen's romantic drama Supernova, starring Colin Firth and Stanley Tucci, in 352 locations.
Produced by Tristan Goligher for The Bureau and Emily Morgan for Quiddity Films, the BBC Film-backed title launched at San Sebastián last year – one of the few physical film festivals that managed to take place in 2020.
It centres a couple travelling across England to visit friends, family and places from their past, as they deal with the dementia diagnosis one of them received two years previously.
Macqueen's debut film Hinterland took £4,645 on a two-location release through Inheritance Films in 2015. Screen Star of Tomorrow 2015 Emily Morgan has previously produced titles including Claire Oakley's Make Up (£23,184 gross last year) and Rungano Nyoni's I Am Not A Witch (£60,129 in 2017); while Goligher's producer credits include 2018's Only You (£84,195), 2017's Daphne (£111,336) and three films with Andrew Haigh – 2018's Lean On Pete (£506,869), 2015's 45 Years (£1.8m) and 2011's Weekend (£221,621).
Curzon is distributing Magnus von Horn's Sweat in 19 locations including seven Curzon venues. The film was awarded the Cannes 2020 label, before a premiere as a TIFF Selects title at Toronto and a festival run that included Zurich, Hamburg and Tokyo. It follows three days in the life of fitness motivator Sylwia Zajac, a social media celebrity who is really looking for true intimacy.
It is Swedish director van Horn's second feature after 2015 drama The Here After, which debuted in Directors' Fortnight at Cannes Film Festival.
Verve Pictures is conducting a 10-location release for documentary-fiction hybrid The Filmmaker's House, about a filmmaker who begins shooting his next film in his home as a way of regaining artistic control. It debuted at last year's Sheffield Doc/Fest.
Altitude is releasing Dogtanian And The Three Muskehounds, a feature-length CGI adaptation of the 1980s Spanish-Japanese animated series, based on Alexandre Dumas' The Three Musketeers. The distributor's previous animated titles include 2017's Rock Dog, which took £79,200.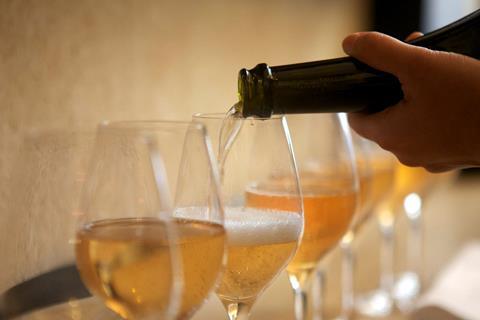 Swipe Films is releasing Frank Mannion's documentary Sparkling: The Story Of Champagne – which it describes as 'a love letter to the joys and pleasures of champagne' - at London's Cine Lumière. The film includes interviews with heads of major champagne houses including Piper-Heidsieck, Taittinger, Bollinger and Veuve Clicquot.
Republic Film Distribution is conducting a 38-location day-and-date release for Marco Pontecorvo's Fatima, about three shepherds who report visions of the Virgin Mary.
Finally, Clive Patterson's documentary Sing, Freetown, in which two friends go on a journey to stage the most ambitious play in their country's history, is coming out through Insight TWI. The UK-based documentary production firm is run by CEO Jonathan Ossoff, who was elected United States senator for Georgia earlier this year, and is an executive producer on the film.
Key holdovers from last weekend alongside Peter Rabbit 2 include Warner Bros' musical In The Heights; Lionsgate's The Hitman's Wife's Bodyguard; and Paramount's thriller sequel A Quiet Place Part II.