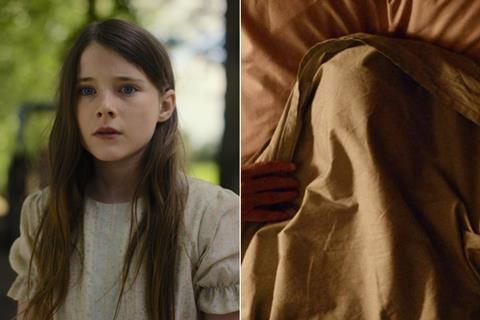 Independent arthouse titles including The Quiet Girl and Vortex are competing for screen space with the second weekend of Doctor Strange In The Multiverse Of Madness at the UK-Ireland box office this weekend.
Irish filmmaker Colm Bairéad's debut feature The Quiet Girl (Irish title: An Cailín Ciúin) will play in 29 sites across England, Scotland and Wales through Curzon, with 60 in Ireland and Northern Ireland through Breakout Pictures. It launched to acclaim in the Generation section at the 2022 Berlinale.
Set in rural Ireland in 1981, the film centres on a neglected girl who is sent away from her dysfunctional family to live with foster parents for the summer. She blossoms in their care, until she discovers a secret.
The film is produced by Cleona Ní Chrualaoí for Ireland's Inscéal, with Spain's Rosa Bosch handling international sales.
Bairéad has previously directed TV documentaries Finding The Footprints: A Look Back a Mise Éire and Frank O'Connor: Idir Dhá Shruth.
Picturehouse Entertainment is playing Gaspar Noé's Vortex in 32 locations, following its launch in the Cannes Premiere strand at last year's festival.
Despite its lively title, Vortex is a departure from Noé's explicit previous titles such as Love and Climax. Vortex depicts the last days of an elderly couple stricken by dementia, with Italian filmmaker Dario Argento acting opposite Francoise Lebrun.
It is Argentine filmmaker Noé's seventh feature; his previous record gross in the territory is Irreversible, which opened to £36,165 in 2003, closing on £173,016.
Studio titles
Despite Multiverse dominating cinemas, two studio titles are starting out this weekend. Universal is debuting Blumhouse horror Firestarter, about a young girl who has the power to set things on fire with her mind.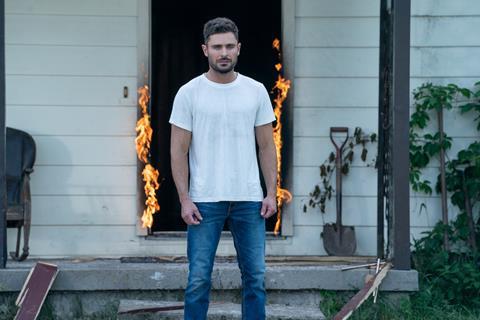 Ryan Kiera Armstrong leads the cast with Zac Efron playing her father. Firestarter is the 24th feature film release since the beginning of 2020 for the prolific Blumhouse; major titles in that time include 2020 theatrical release The Invisible Man (£6.9m cume before cut short by the pandemic) and franchise title The Forever Purge (£3.6m cume).
A genre outing will be a test of Efron's star power: the High School Musical alumnus has found success with further musicals (Hairspray, The Greatest Showman), plus true story dramas (The Disaster Artist, Extremely Wicked, Shockingly Evil And Vile) and comedies (Dirty Grandpa, 17 Again), but this is his first significant venture into horror.
Sony is opening Rosalind Ross' religious drama Father Stu in 205 locations. Based on a true story, Mark Wahlberg plays Father Stuart Long, a boxer-turned-Catholic priest on a journey from self-destruction to redemption.
Wahlberg is a devout Catholic, and revealed earlier this year on a US chat show that he intends to focus his career on faith-based projects in the future.
Bollywood distributor Dreamz Entertainment is opening action title Sarkaru Vaari Paata in 53 sites. With a clear and committed audience for Indian cinema, Dreamz has been active in the theatrical market in recent weeks, first with action blockbuster RRR (just short of £1m total) and then socio-political action film Acharya (£96,086 as of last weekend). The latest title depicts a series of Indian banking scams, and is directed by Telugu filmmaker Parasuram.
Having taken £128,740 from its event cinema release on Wednesday, Trafalgar Releasing will continue screenings of Andrew Dominik's second Nick Cave documentary This Much I Know To Be True in 47 sites. The film, which launched at the Berlinale this year, depicts Cave and Bad Seeds collaborator Warren Ellis performing and discussing their last two albums.
Another event release, CinemaLive's Little Mix Live – The Final Show (For Now) could challenge the top five when it plays in 430 sites on Saturday, with an established fanbase for the pop group as they play the last concert of their Confetti tour from London's O2 arena.
Kaleidoscope Film Distribution is playing Callum Burn's World War II drama Spitfire Over Berlin in 20 sites, with a combination of seven day bookings, single nights, special events and off-dates.
Modern Films is releasing Leah Purcell's Australian drama The Drover's Wife: The Legend Of Molly Johnson in 38 sites; while A24 is opening Daniel Kwan and Daniel Scheinert's adventure comedy Everything Everywhere All At Once starring Michelle Yeoh in 148 sites, having grossed an impressive $43.3m (£35.5m) to date in the US.
Multiverse will expect to hold the top spot for a second weekend, following its strong £14.9m (£19.8m total) start last time out. Further holdovers include Downton Abbey: A New Era and Sonic The Hedgehog 2.