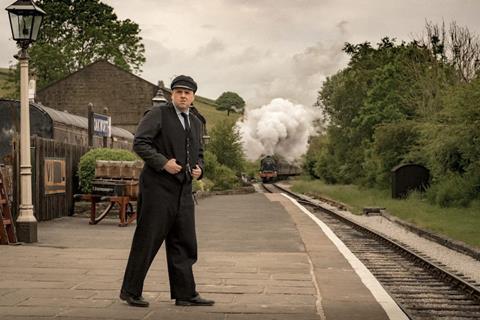 UK family feature The Railway Children Return headlines the new titles at the UK-Ireland box office this weekend, releasing in 626 locations through Studiocanal.
Directed by Morgan Matthews, The Railway Children Return is a sequel to Lionel Jeffries' 1970 feature The Railway Children. That film was based on E. Nesbit's 1906 novel of the same name, about a family who move from London to beside a rural railway station, after the father is imprisoned on false accusations of spying.
The sequel is set during the Second World War, about a group of child evacuees from inner cities to the countryside who encounter a soldier far from home.
The first film was released before reliable box office records are available; it received re-releases in 1997 through the BFI (gross: £9,985) and for the 40th anniversary in 2010 through Studiocanal (£8,760).
More prolific was an event cinema release of 2015 stage show The Railway Children from the Theatre Royal in York, where the first book is set. That took £289,281 from 359 locations through Genesius Pictures when screened in 2016.
UK filmmaker Matthews' first film was a TV documentary called Britain In A Day, comprised of footage shot by British citizens from a single day in November 2011.
His previous fiction feature is 2015's BBC Film-backed X+Y (called A Brilliant Young Mind in several territories) starring Asa Butterfield, Rafe Spall, Sally Hawkins and Eddie Marsan, which took £441,198 through Koch Media.
He has also made several documentaries, including 2013's Shooting Bigfoot, 2017's Bifa-nominated Williams (£30,912 gross) and 2017's This Was My Dad: The Rise And Fall Of Geoffrey Matthews, about his own father.
Heatwave hardens
All releases will be competing with extreme hot weather across most of the UK and Ireland for the second weekend running, with temperatures expected to push towards the 40 degrees Celsius mark in parts of the country.
Good weather is typically considered bad news for cinemas as audiences choose outdoor pursuits. However, the height of the heat this weekend will push some towards air-conditioned auditoriums.
A similarly hot weekend in late June 2019 saw temperatures in the mid-30s, but Toy Story 4 still grossed £8.3m on its second weekend, with Danny Boyle's Yesterday opening to £2.1m. Last weekend's good weather didn't prevent Disney's Thor: Love And Thunder from bringing in £9.1m, with good holdovers for Minions: The Rise Of Gru, Elvis and Top Gun: Maverick.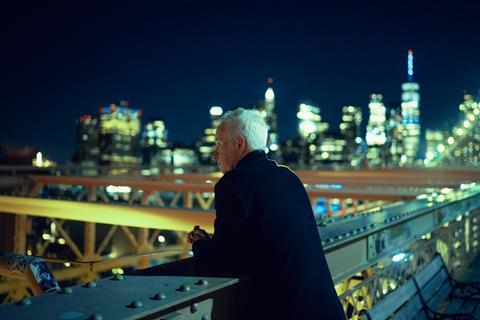 Further new titles this time out include Dogwoof documentary McEnroe, about the eponymous tennis champion-turned tennis commentator, which will play in 40 locations.
Directed by Barney Douglas, McEnroe premiered at Tribeca Film Festival last month, and is made by UK production company Sylver Entertainment.
Still a popular figure 38 years after his last Grand Slam victory, McEnroe was played by Shia LaBeouf in 2017's Borg Vs. McEnroe, depicting his rivalry with Swedish player Bjorn Borg. That film opened to £101,995 from 145 sites through Curzon in 2017, ending on £432,154.
Documentary John McEnroe: In The Realm Of Perfection grossed £19,068 through Modern Films in 2019.
Curzon is distributing Fernando Leon de Aranoa's comedy-drama The Good Boss, starring Javier Bardem, in 31 locations. Since premiering at San Sebastian in September last year, the film has received acclaim on the awards circuit, especially in its native Spain, where it won six prizes from a record 20 nominations at the Goyas including best film, director, actor and screenplay.
The story follows the owner of a scales manufacturing business who tries to resolve his workers' problems before a committee visit.
Piece Of Magic is playing Matthew Dyas' BFI-backed documentary Explorer, about explorer Sir Ranulph Fiennes, in 120 locations; while National Amusements has Mark Moorman's documentary The Day The Music Died, celebrating 50 years since the release of Don McLean's iconic song 'American Pie'.
Further releases include Chilli Laugh Story in 14 sites through Trinity Film; Jonas Carpignano's Cannes Directors' Fortnight best film winner A Chiara in 16 locations through Mubi; UK documentary Donna in six sites through Bohemia Media; and The Warrior, from RRR distributor Dreamz Entertainment.
Netflix, which does not provide location numbers, is opening the Joe and Anthony Russo's thriller The Gray Man, starring Ryan Gosling and Chris Evans, in select locations.
The Railway Children Return aside, holdovers should lead the chart again – Thor: Love And Thunder, Minions: The Rise Of Gru, Elvis and Top Gun: Maverick.