A total of 1.2 million digital and creative skilled workers needed by 2022 says Creative Skillset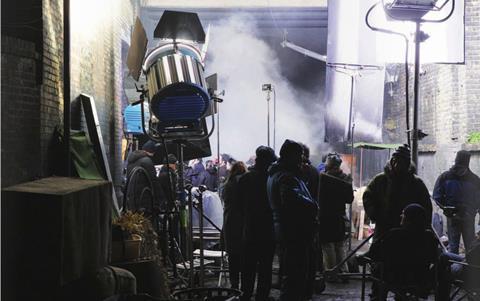 The digital and creative sector is expected to need 1.2 million new workers by 2022 - equivalent to half the current workforce.
Creative Skillset, the creative industries skills and training body, has accepted the challenges of the unprecedented growth outlined in the UK Commission for Employment & Skills (UKCES) report, Sector Insights, Skills Challenges in the digital and creative sector.
In order to meet this level of growth, fairer access to job opportunities and training is essential, according to Creative Skillset.
The report demanded that the digital and creative sectors speak to a wider field of potential recruits with different educational and professional backgrounds.
Outside of IT and Tech, the creative digital sector is formed of small businesses and has high levels of freelancers, characterised by informal recruitment and barriers to training.
Creative Skillset CEO Dinah Caine said: "With a growing workforce, ensuring fair access is an absolute priority for our industries. That's why we've launched Hiive, a professional networking site for the creative community.
"No matter what background you come from or whether you're a filmmaker, photographer, games developer, an apprentice a school leaver, a graduate or a digital design veteran, Hiive has the right mix of tools and resources to help you start or further your career."
Powered by Creative Skillset and with startup co-investment from UKCES, Hiive has gained more than 23,000 members since its launch in March. The site provides information on accessing the industries, including apprenticeships.
Later this month, Creative Skillse will launch a Trainee Finder service that matches trainees with companies across the UK's animation, games, film, high-end TV and VFX industries on the platform.
Minister for Culture and the Digital Economy Ed Vaizey said: "The latest report from UKCES confirms how important diverse talent is for these fast growing sectors, and initiatives like Hiive and the work of Creative Skillset have already made great strides in championing fairer access and training in the creative industries."