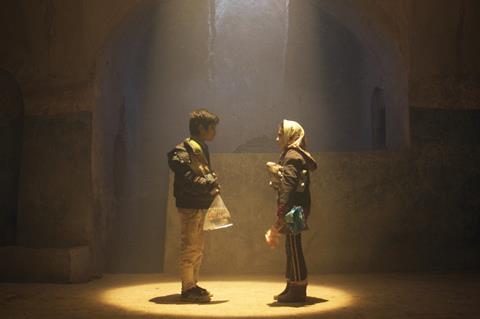 The UK has submitted Hassan Nazer's Winners as its entry for best international feature at the Oscars.
Set in a small Iranian village, the film follows two kids who go on an adventure to find the owner of a gold statuette they've discovered.
Winners had its world premiere at Edinburgh International Film Festival (EIFF) where it picked up the audience award.
It was produced by Scottish-based companies World Film Productions and Sylph Productions in association with Edge City Productions, and shot in entirely in Iran using Farsi dialogue.
International sales are handled by Other Angle Pictures. The film will receive a limited UK release in November.
The cast comprises Reza Naji, Hossein Abedini, Parsa Maghami, Malalai Zikria, Mahmoud Jafari, Leyla Mohammadkhani.
The film was picked by a Bafta selection committee, with any British feature that is predominantly non-English language and released theatrically between January 1 and November 30 2022 eligible.
Winners was fully financed in Scotland via Screen Scotland, World Film Productions and Sylph Productions.
This is the British-Iranian filmmaker's first film with UK government support. Nazer, who is based in Aberdeen, previously directed Utopia which was nominated for best festival film at the 2015 Delhi International Film Festival.
Previous UK films submitted for the category include Chloe Fairweather's Dying To Divorce; Chiwetel Ejiofor's The Boy Who Harnessed The Wind; Rungano Nyoni's I Am Not A Witch; Sarmad Masud's My Pure Land; Babak Anvari's Under the Shadow; and Sean Ellis' Metro Manila.