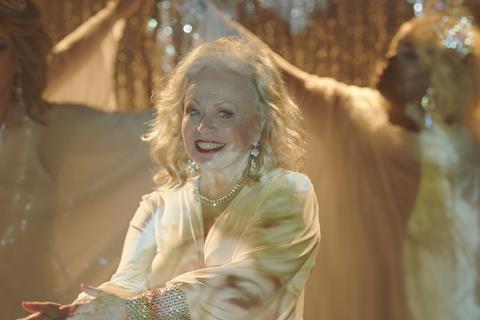 The UK and Ireland box office grew 15.8% from July 24-26, compared to the previous weekend, as Covid-19 lockdown measures are eased and cinemas continue to reopen.
Total box office takings for the UK and Ireland across the three-day weekend were £599,048, up from the previous weekend's £482,335, according to Comscore. This was from 187 sites (including 39 in the Republic of Ireland and four drive-ins), up from 155 sites.
It was older titles that continued to dominate the box office chart, with Disney leading with Pixar animation Onward taking £60,000 and Universal's Trolls World Tour grossing £35,000. The highest new opener was Warner Bros' re-release of Lord Of The Rings: The Fellowship Of The Ring and Altitude's indie drama Stage Mother, taking £24,000 and £19,000 respectively.
It paints a more positive picture of growth compared to the previous weekend, when the box office rose just 1.81% - a symptom of US studios holding back major new releases.
The takings are still a fraction of where they should be during the usually busy summer blockbuster period. In 2019, the equivalent weekend (July 26-28) generated box office of £20.6m from 917 sites.
This translates into just 2.9% of the box office generated across the equivalent weekend in 2019 – when The Lion King, Toy Story 4 and Spider-Man: Far From Home led the box office – and reveals that around 80% of cinemas in the UK and Ireland have yet to reopen.
However, the sector will be hopeful that these figures are set to rise further if multiplex operators Vue and Cineworld stick to their proposed reopening date of July 31.
After four months of closures due to the pandemic, cinemas in England were cleared to reopen with Covid-19 safety measures in place from July 4. They were followed by Northern Ireland on July 10, Scotland on July 15 and Wales on July 27.
The latest figures were released the day after Warner Bros announced it would release Tenet in more than 70 international territories on August 26, ahead of a US release in select cities on September 3. The release is hoped to represent a major milestone in attracting audiences back to theatres.