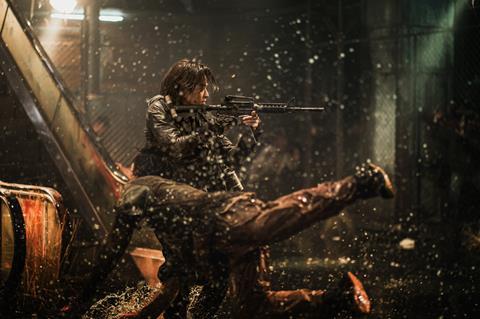 UK genre festival FrightFest has cancelled its upcoming physical event and will instead make its line-up available online as a result of the ongoing virus crisis.
The festival was due to screen 34 features in London from October 22-25, opening with South Korean zombie thriller Train To Busan Presents: Peninsula.
But after the UK government imposed new Covid-19 restrictions on England, amid a rise in cases of coronavirus, FrightFest organisers stated the event would be "socially, practically and commercially untenable".
Cinemas will be exempt from a 10pm curfew that is being imposed on pubs, bars, restaurants and hospitality venues, but FrightFest co-director Ian Rattray said the new restrictions were "the tipping point" along with the potential for more stringent lockdown rules in London.
"Although cinemas are not affected by the new hospitality rules, it was the tipping point in terms of what kind of event we were comfortable in presenting to the fans," said Rattray. "And with the threat of further London lockdown rules being imposed, it was felt the best plan was to move everything online."
The digital edition will run over the same four days in October and will combine the in-cinema and proposed Halloween digital event.
It will mark the second virtual event hosted by FrightFest this year after organisers took the decision to postpone its annual festival, now in its 21st year, which traditionally takes place at the end of August.