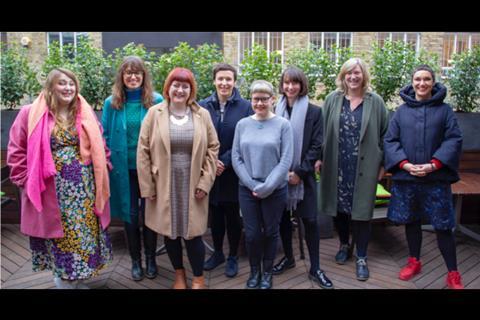 Eight senior festival and exhibition managers have been selected for the third round of the Women's Leadership programme run by the UK's Independent Cinema Office.
The participants in the four-month development initiative run by the cinema training body include Melanie Iredale, deputy director at Sheffield Doc/Fest and interim director for the 2019 edition; Jen Skinner, founder and director of Scottish film promotion body Screen Argyll; and Juliet Tweedie, head of development at Edinburgh's Centre for Moving Image.
The programme of talks and mentorship will feature leading industry figures including Caroline Norbury, Creative England CEO; Briony Hanson, director of film at the British Film Council; Jaki McDougall, CEO at Glasgow Film; and Gaylene Gould, creative director, presenter and cultural ambassador for London.
Of the participants from the first run of the initiative in 2015, the ICO says 75% have either moved to a new role or been promoted within their organisation. They include Holli Keeble, chief executive of Newcastle's Tyneside Cinema since January 2018; and Gali Gold, head of cinema at London's Barbican since May 2018. Both Keeble and Gold are among the mentors for the new cohort.
2019/20 Women's Leadership participants
Jen Skinner, director, Screen Argyll
Julia Andrews-Clifford, young film programmers manager, Depot, Lewes
Juliet Tweedie, head of development, Centre for Moving Image
Kirsten Geekie, operations manager, Bertha DocHouse
Kitty Anderson, director, LUX Scotland
Liz Harkman, freelance programmer & consultant
Lizzie Banks, producer, Carousel, Oska Bright Film Festival
Melanie Iredale, deputy director, Sheffield Doc/Fest